Restorative dentistry is designed to improve the function and health of your smile. While we do offer cosmetic treatments at our office, our restorative treatments can also help your smile look its best. Spend some time in our gallery below to see for yourself what kind of smiles we create at Longmont Restorative Dentistry. If you are ready to show off your own smile in our gallery, or just to your friends, call our office at 303-325-6043 for a complimentary consultation. One of our team members will schedule your appointment for restorative dentistry in Longmont, Colorado, with our prosthodontist, Dr. Taylor Goggins.
Crowns – Single, Multiple & Full Mouth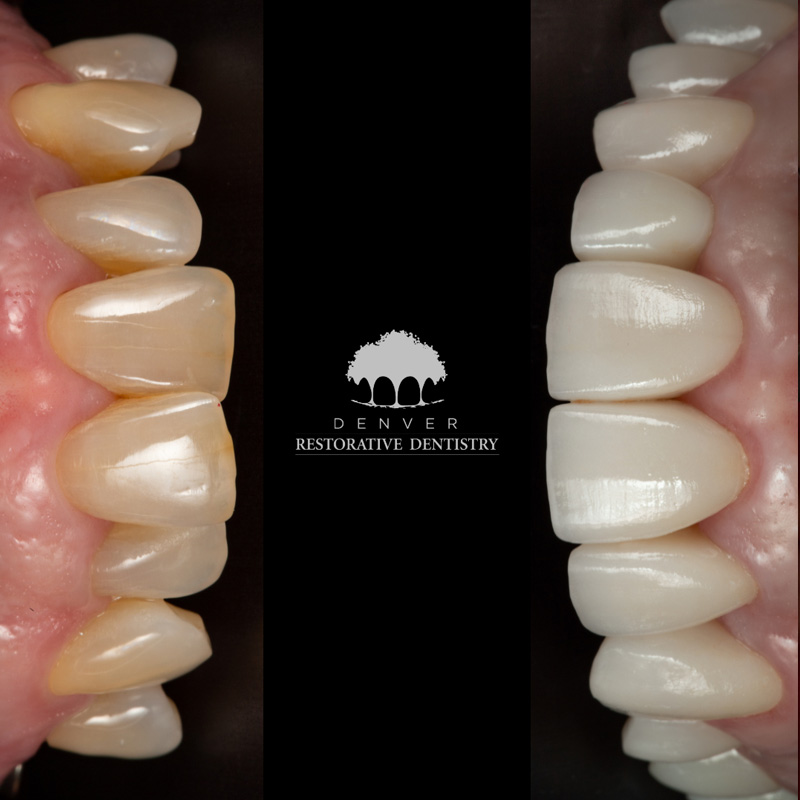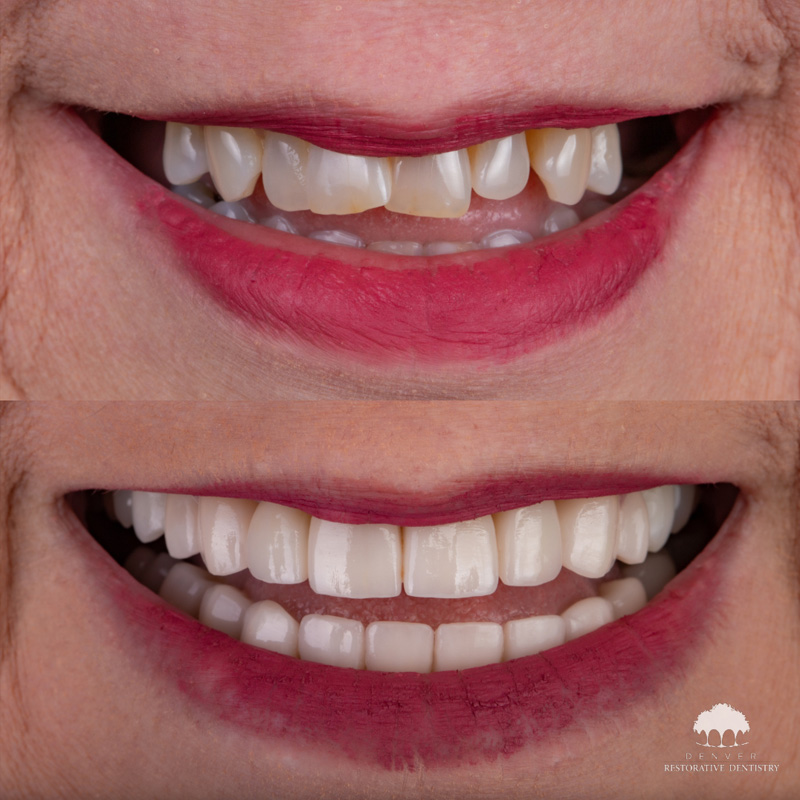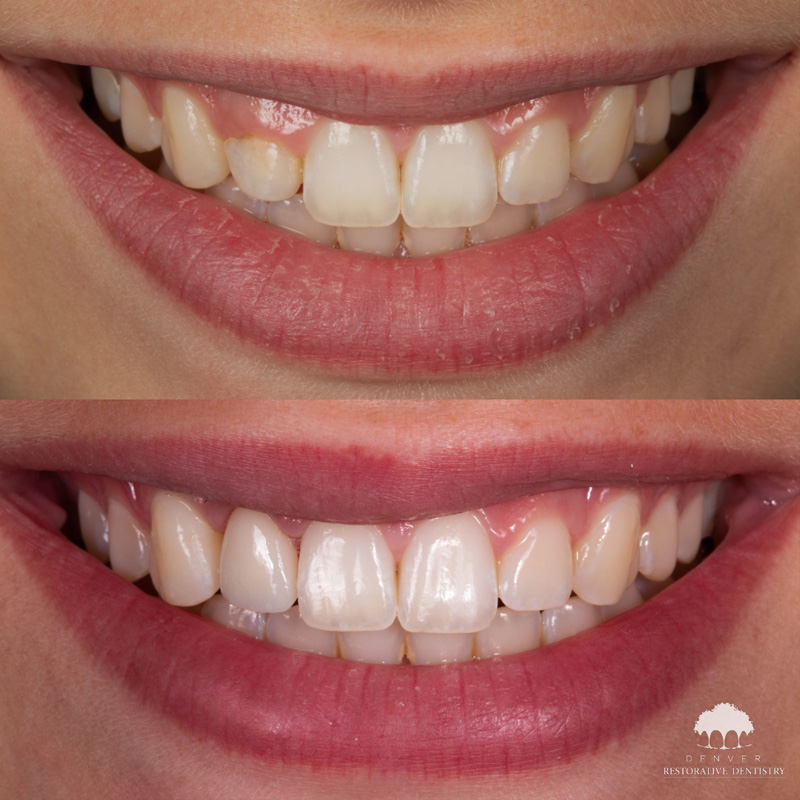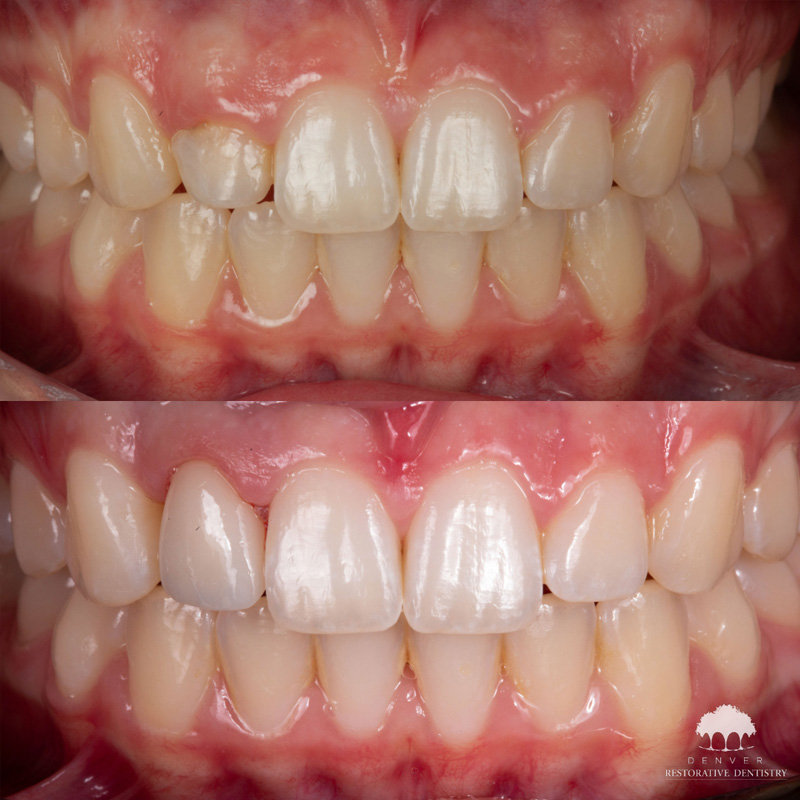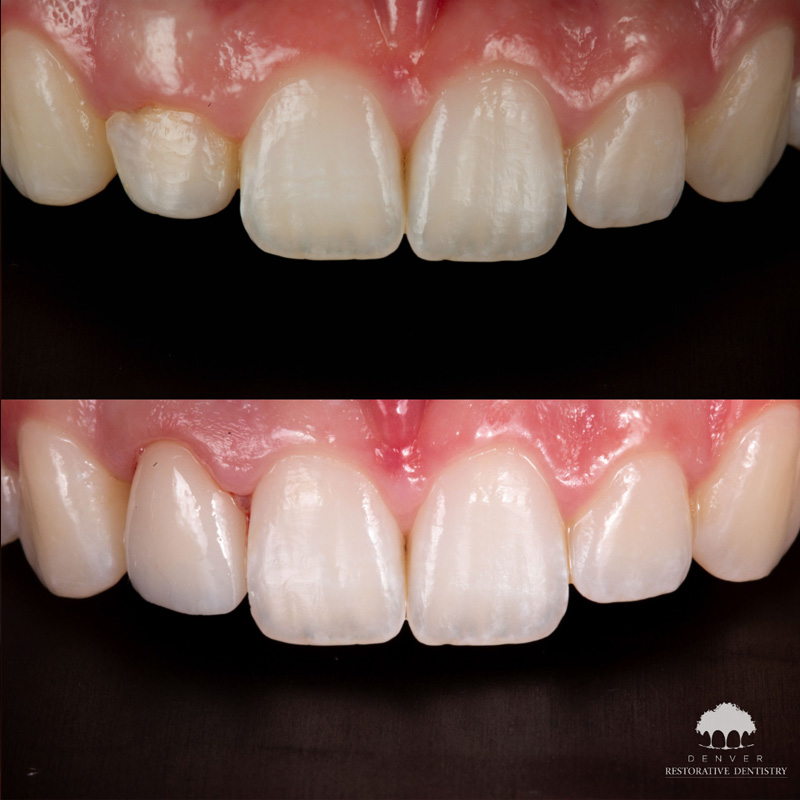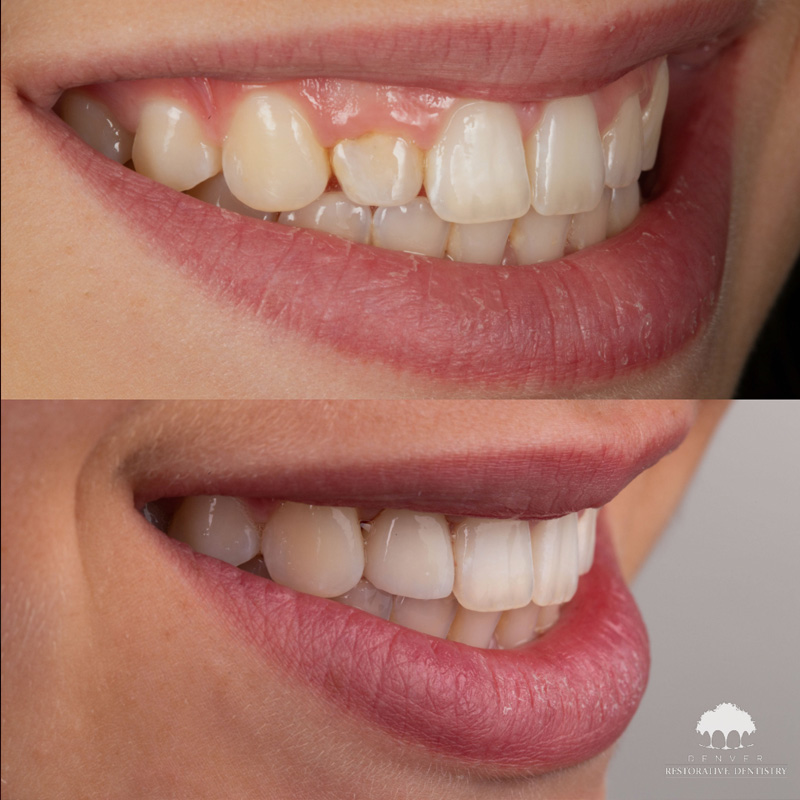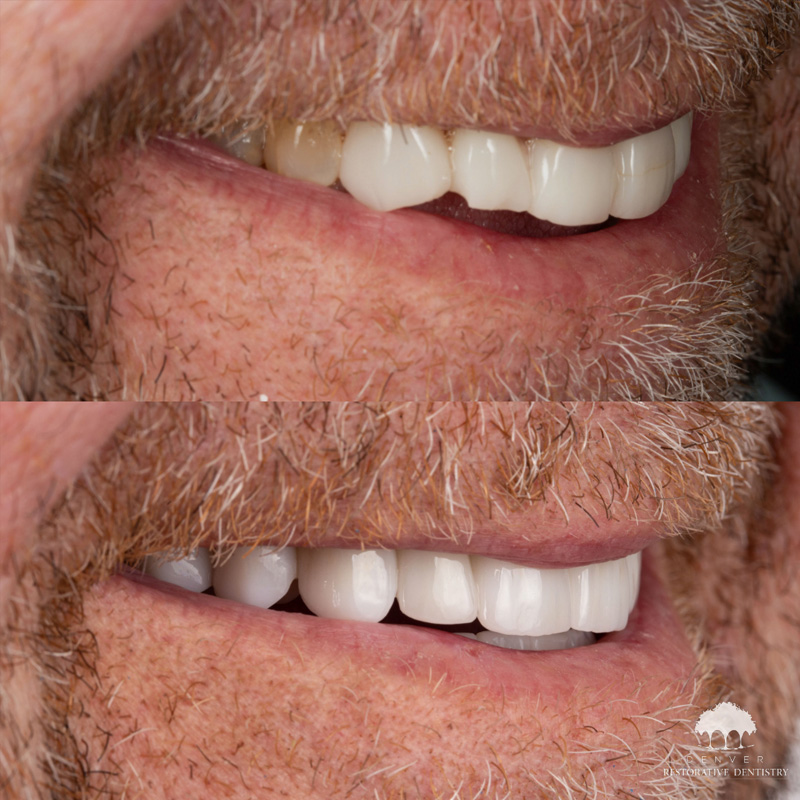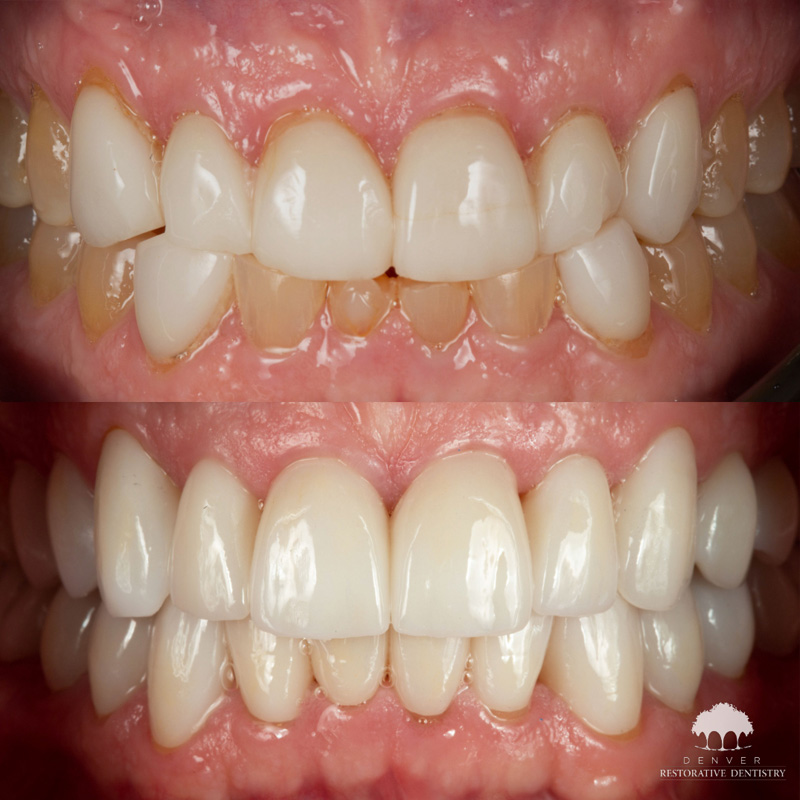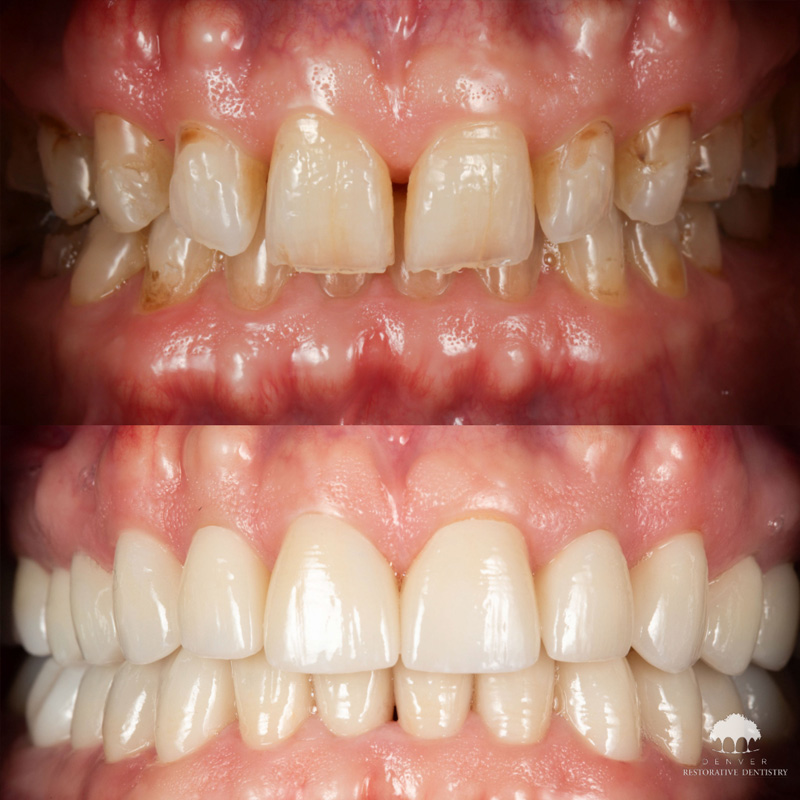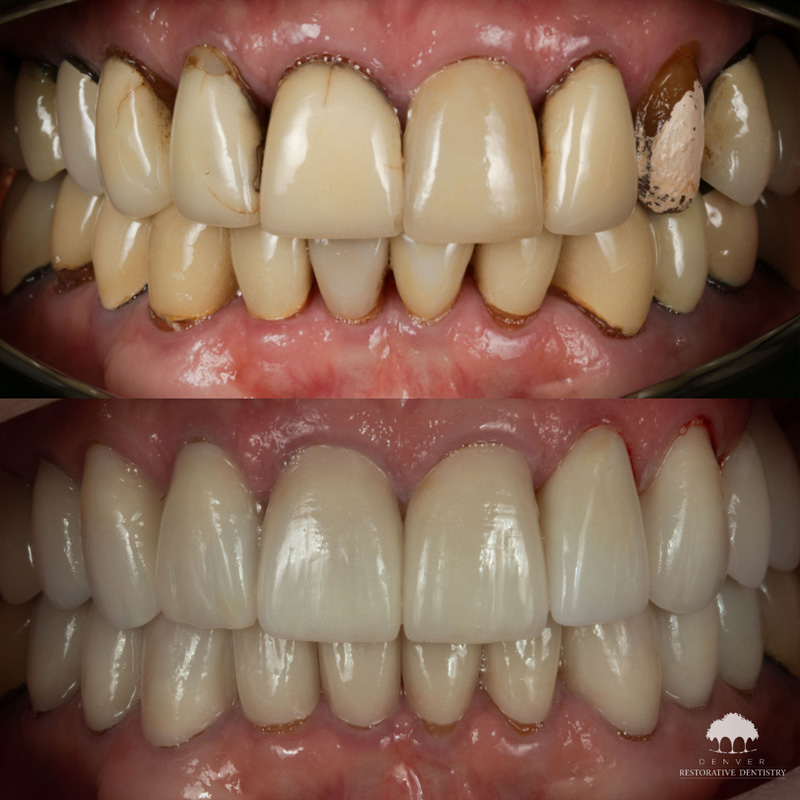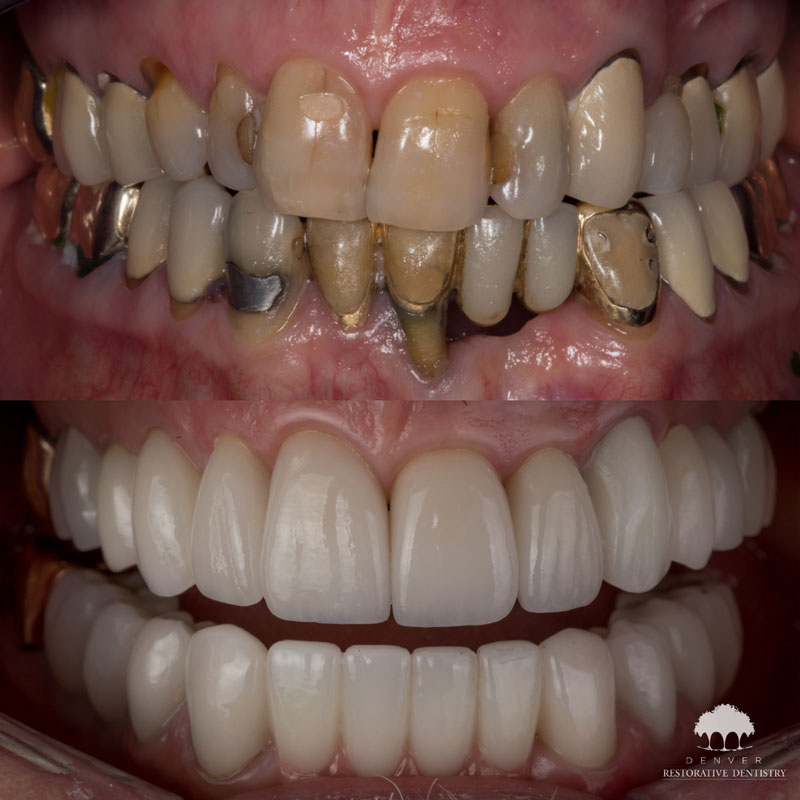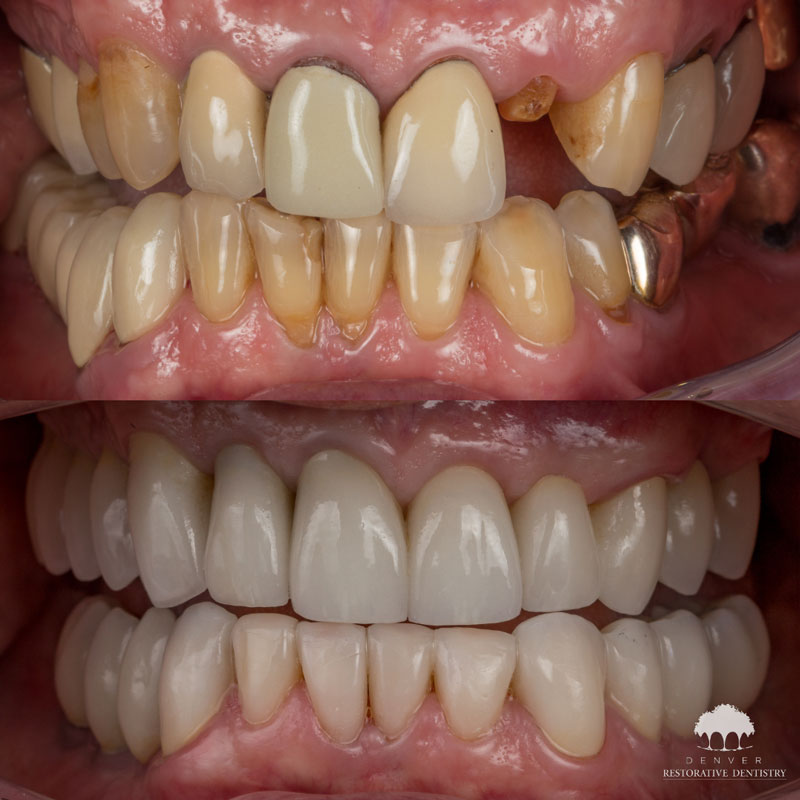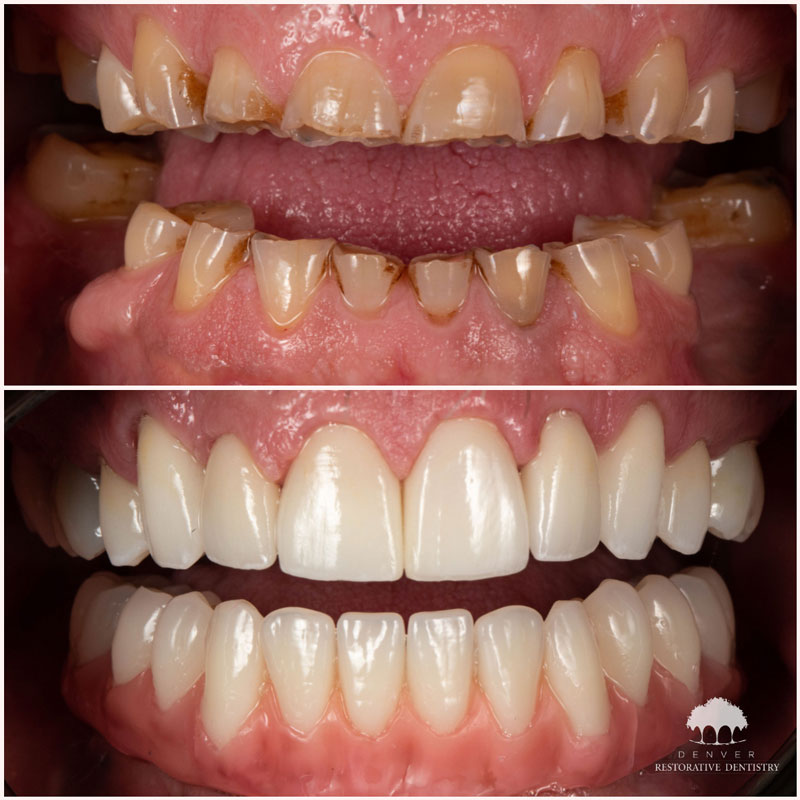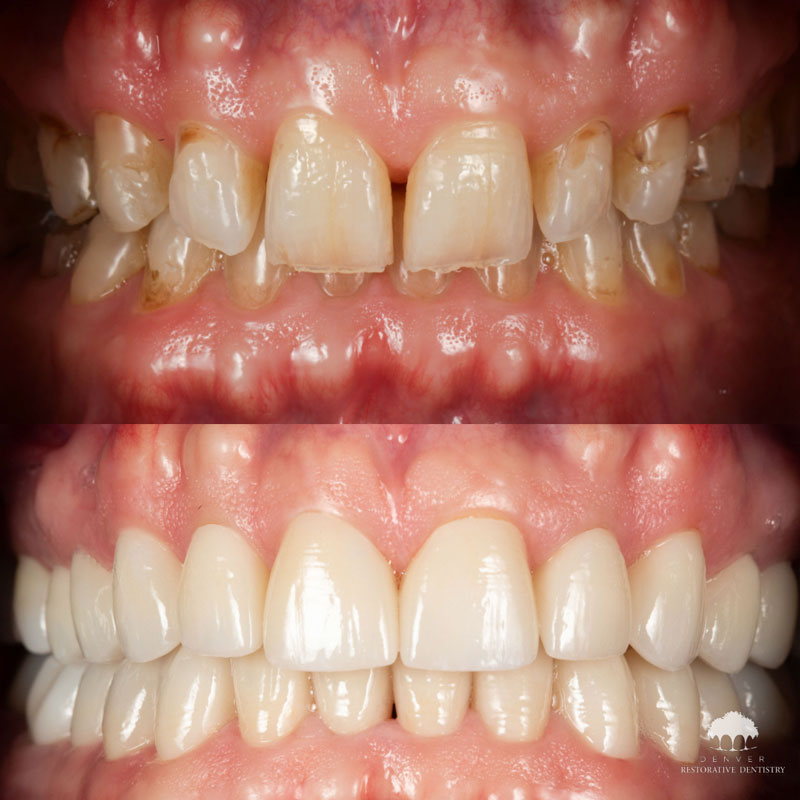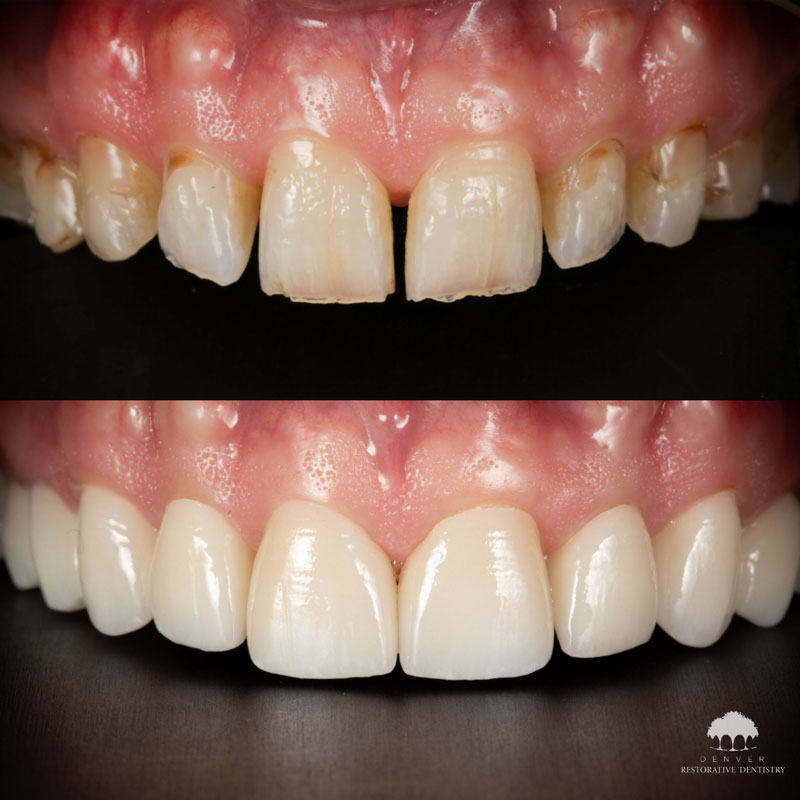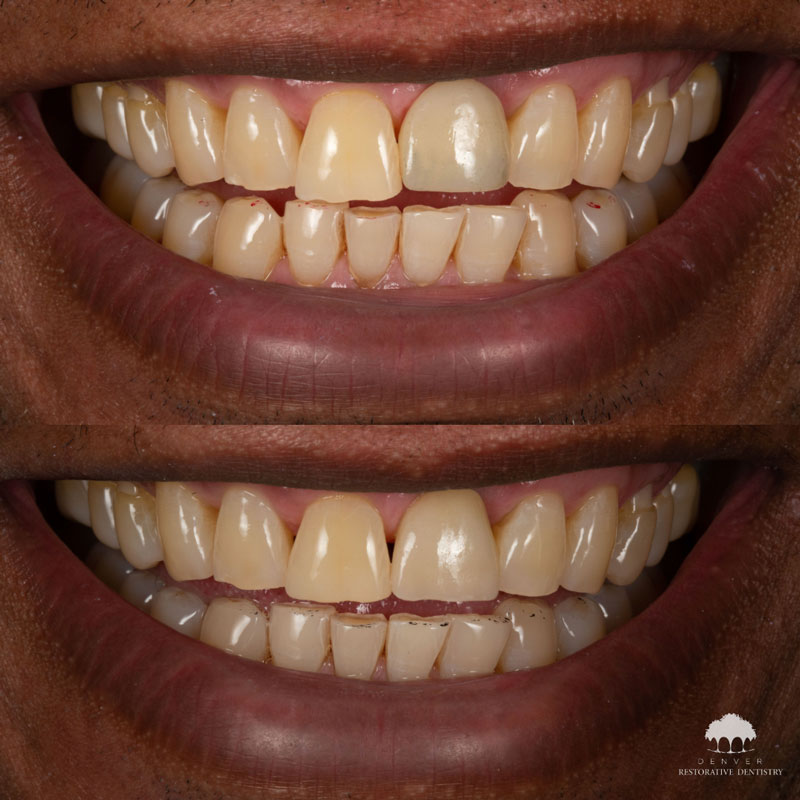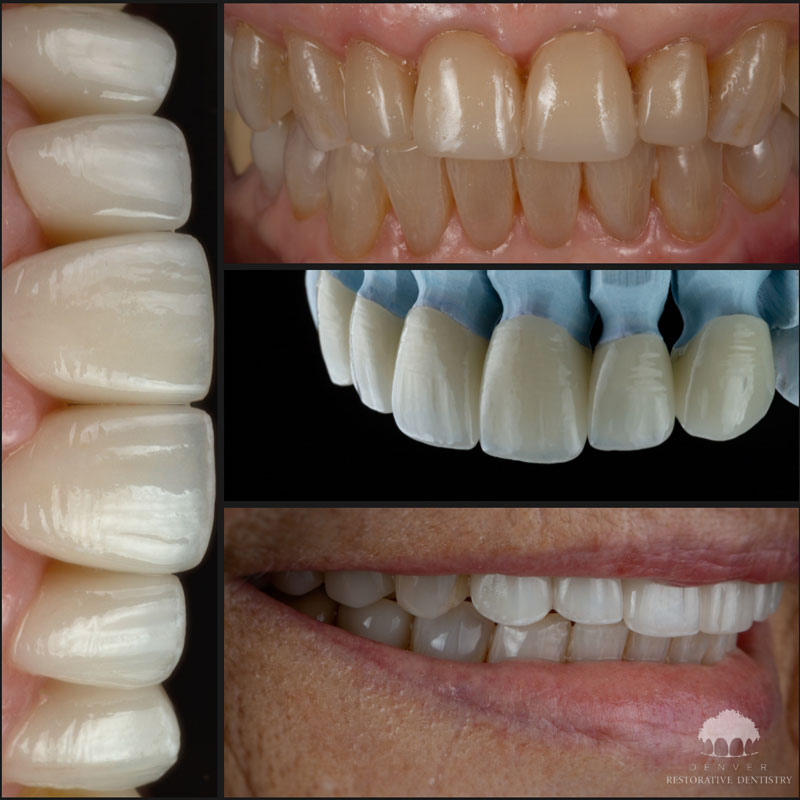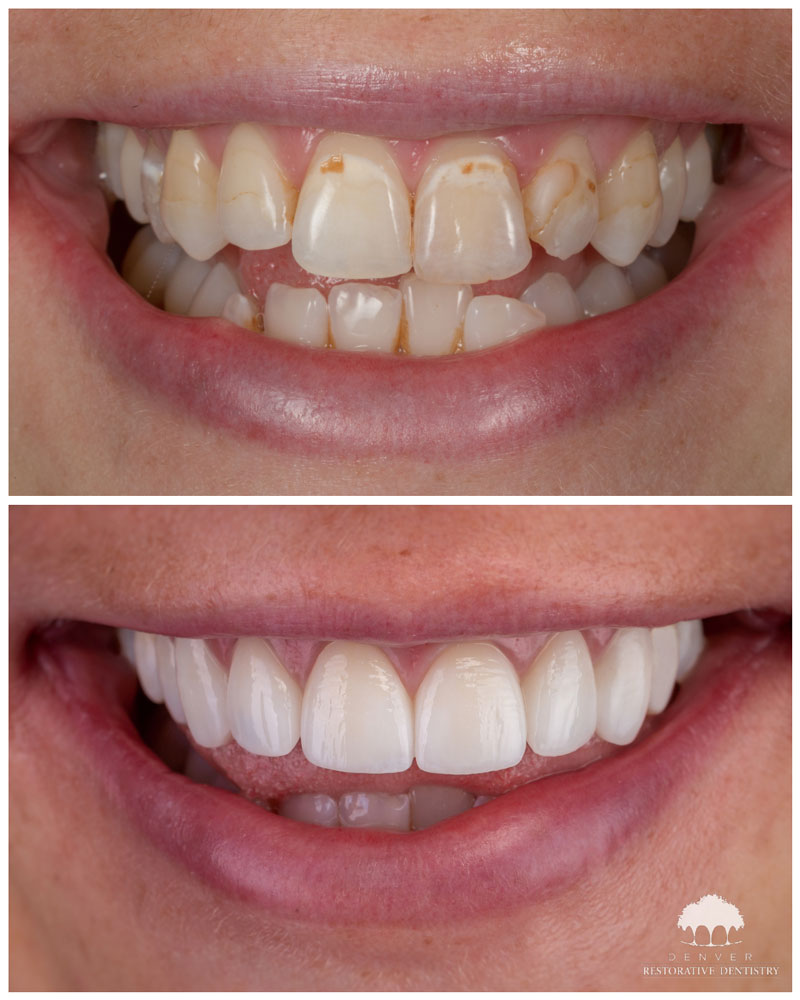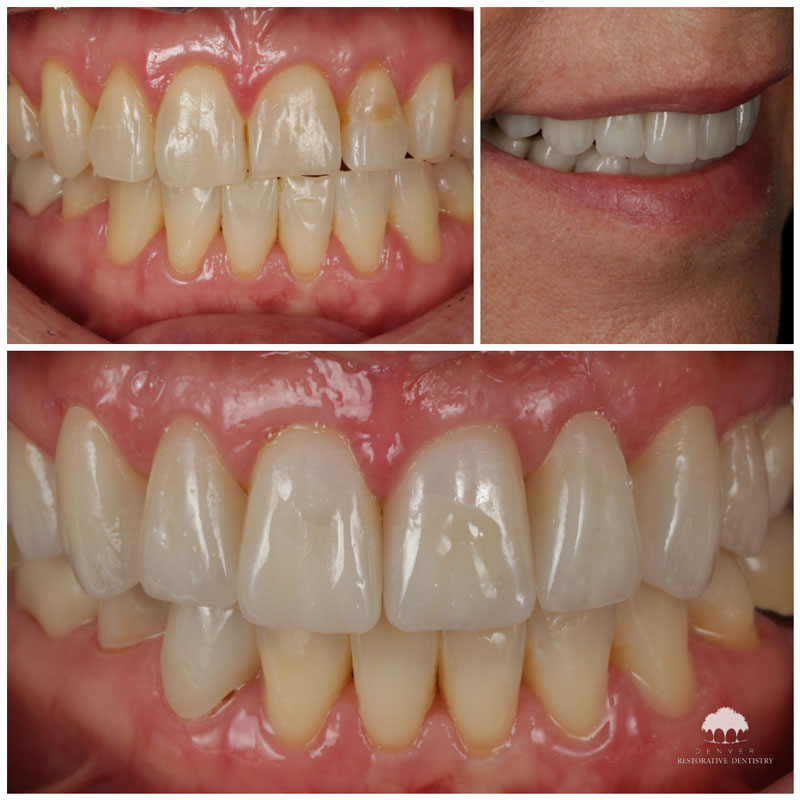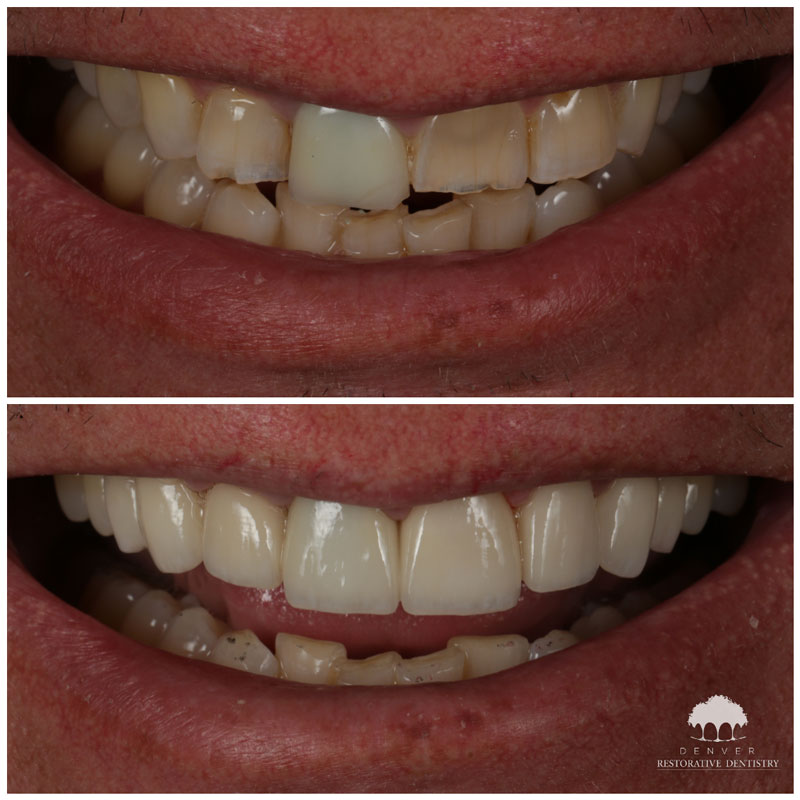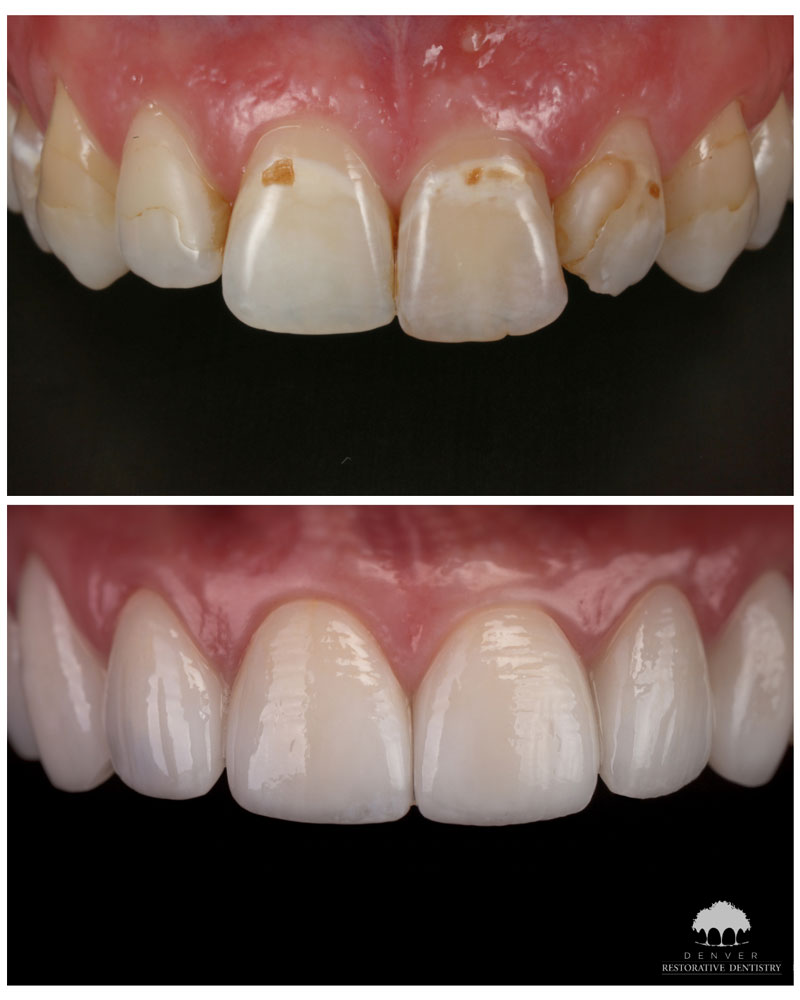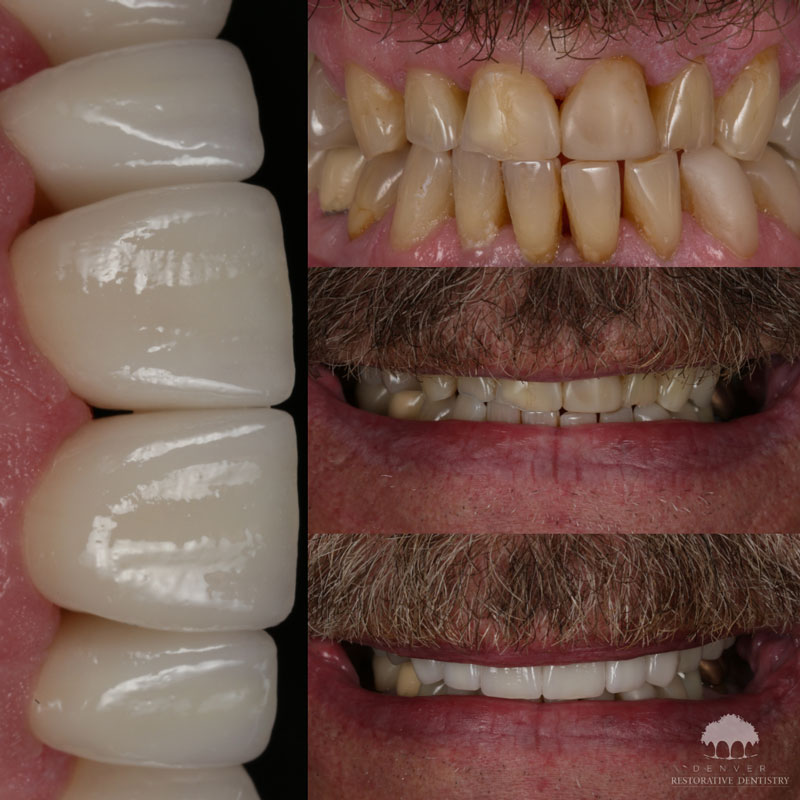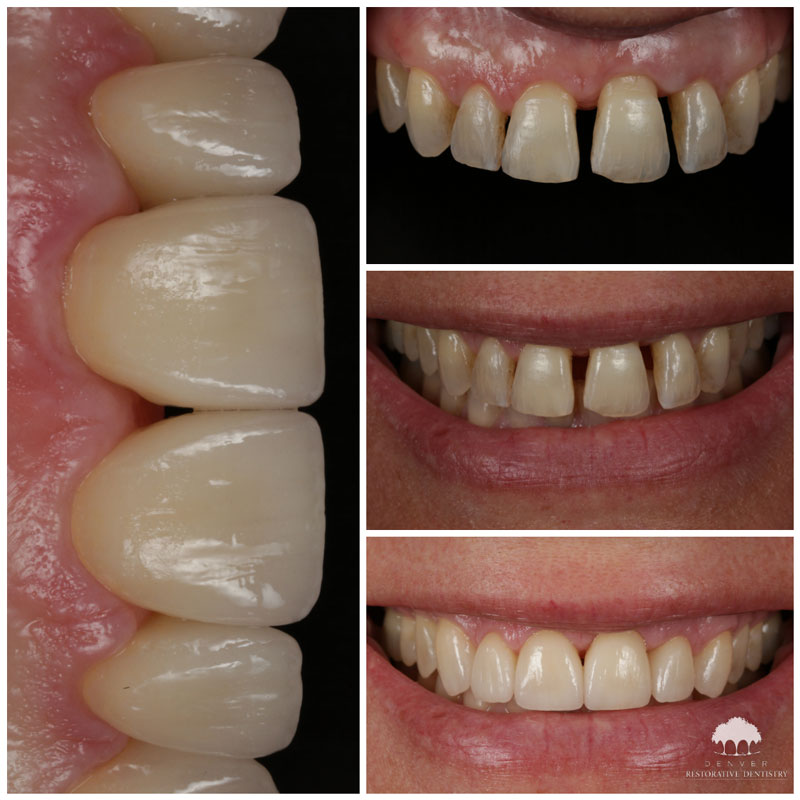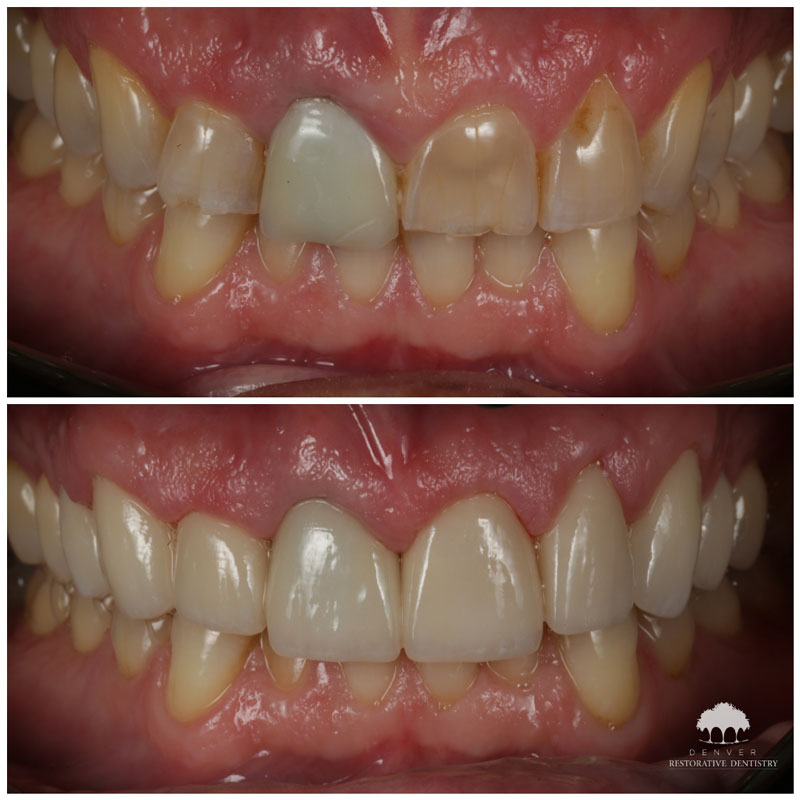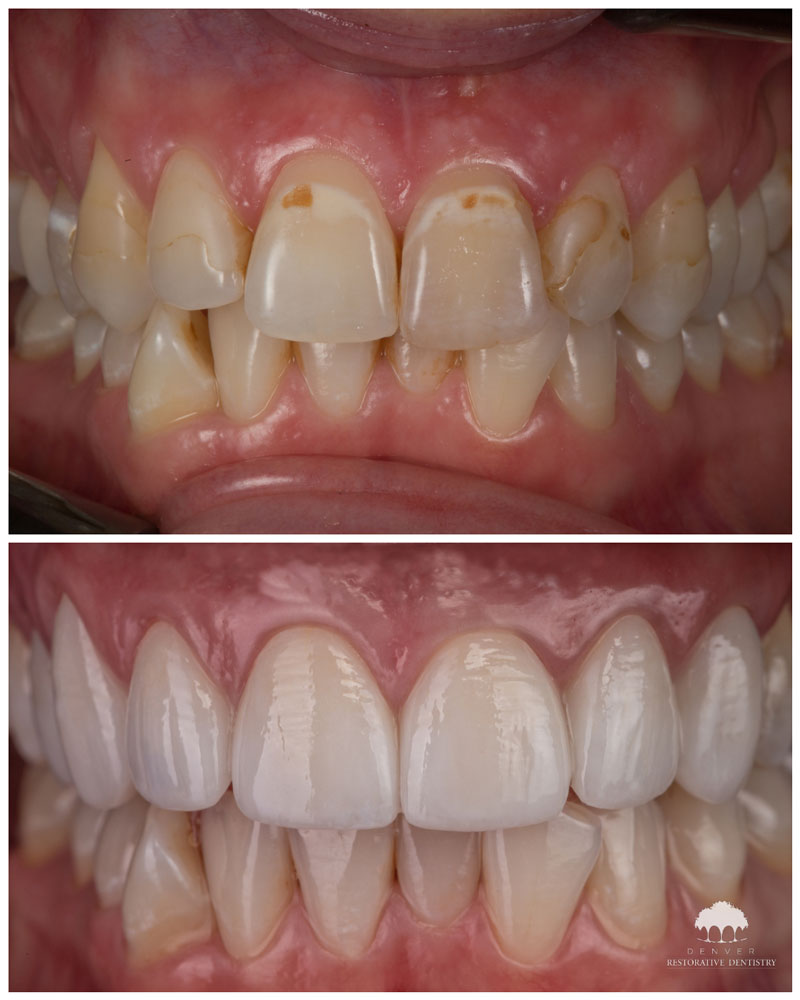 If your smile has been damaged, we can restore the health, function and beauty of your smile using a single, multiple or even a full mouth of crowns. Our prosthodontists will make sure your smile is beautiful and functional.
Bridges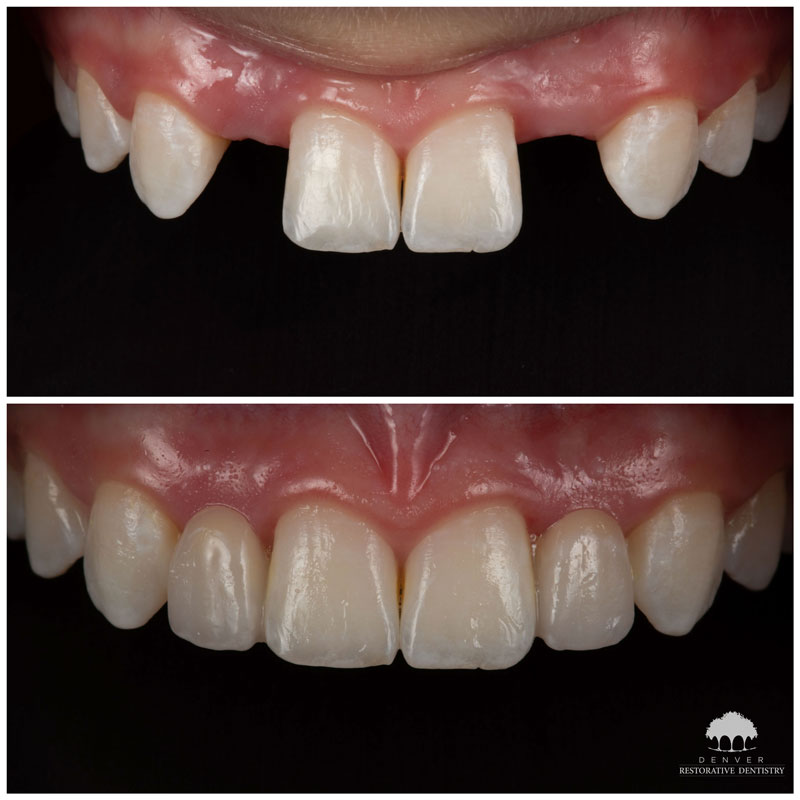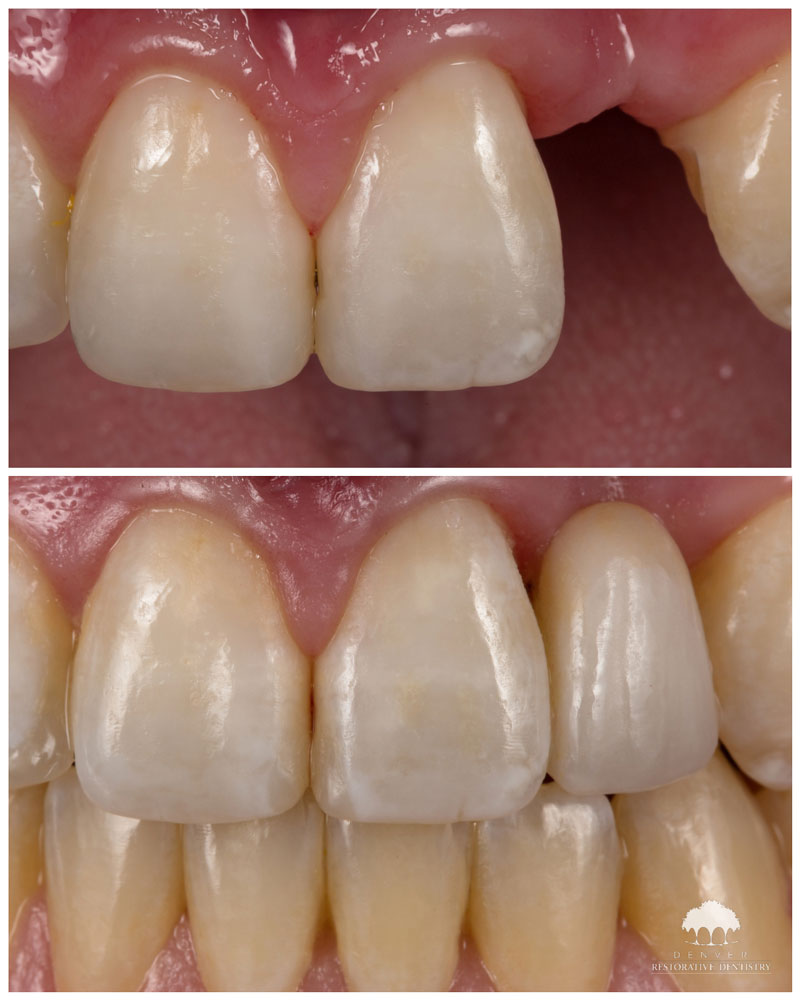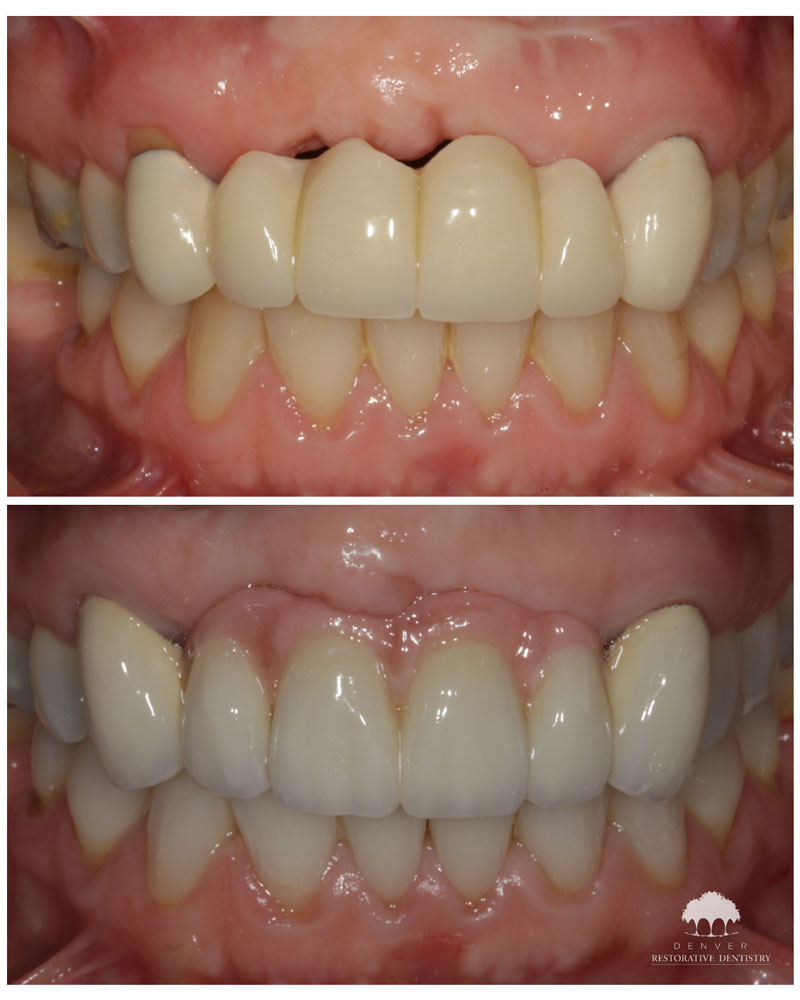 If you are missing a tooth, our prosthodontists may recommend that you use a dental bridge to quickly replace the missing tooth. A bridge is minimally invasive and, in the right circumstances, can effectively restore your smile.
Dentures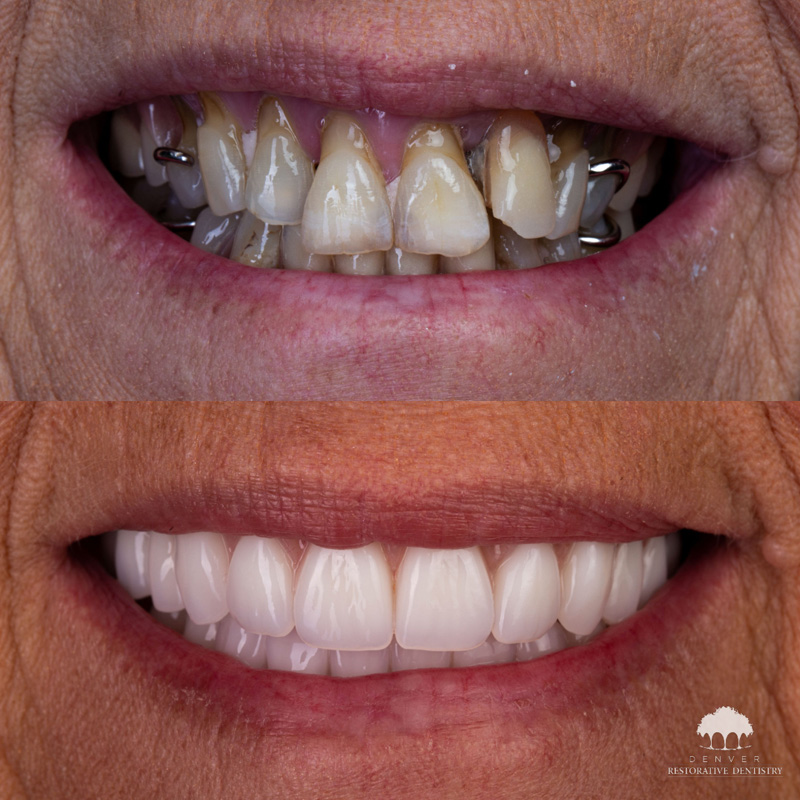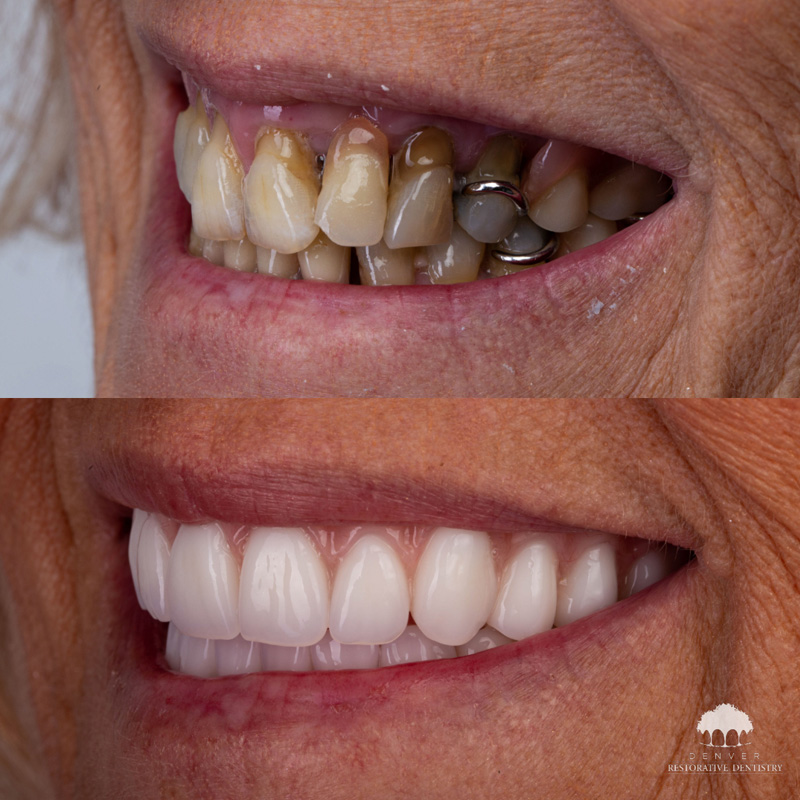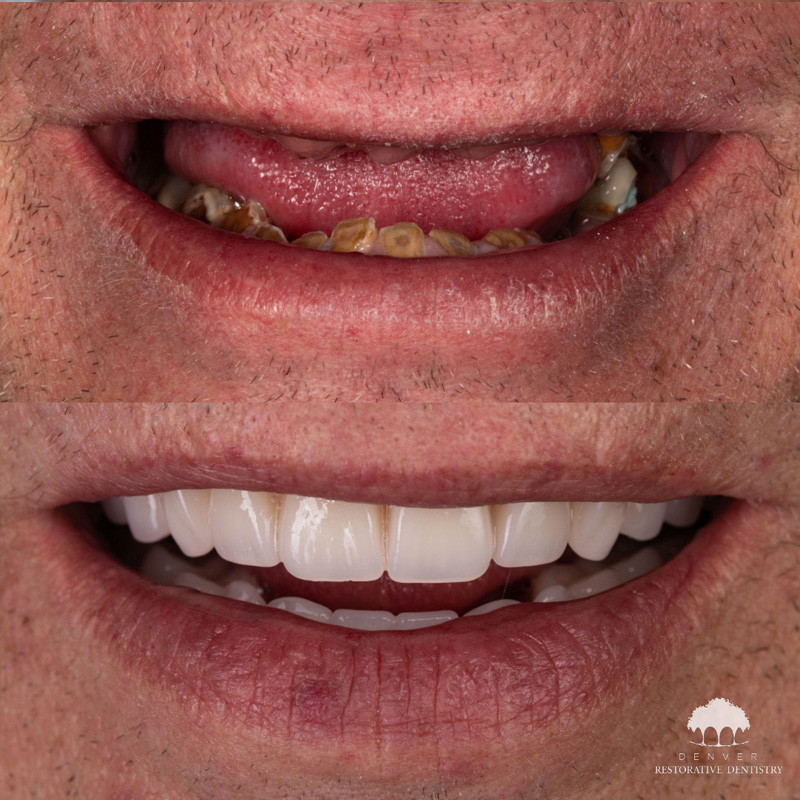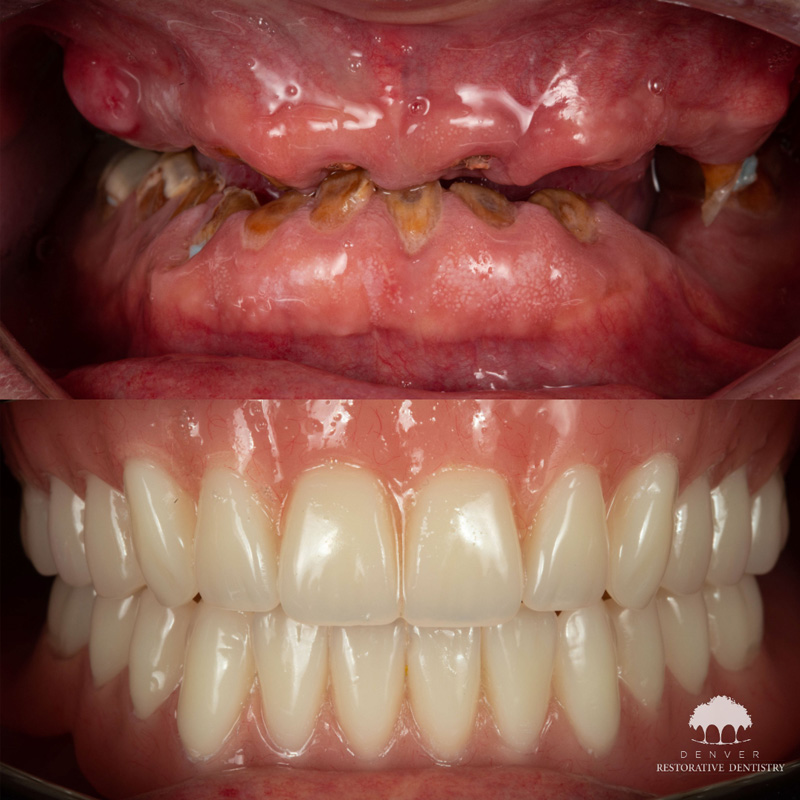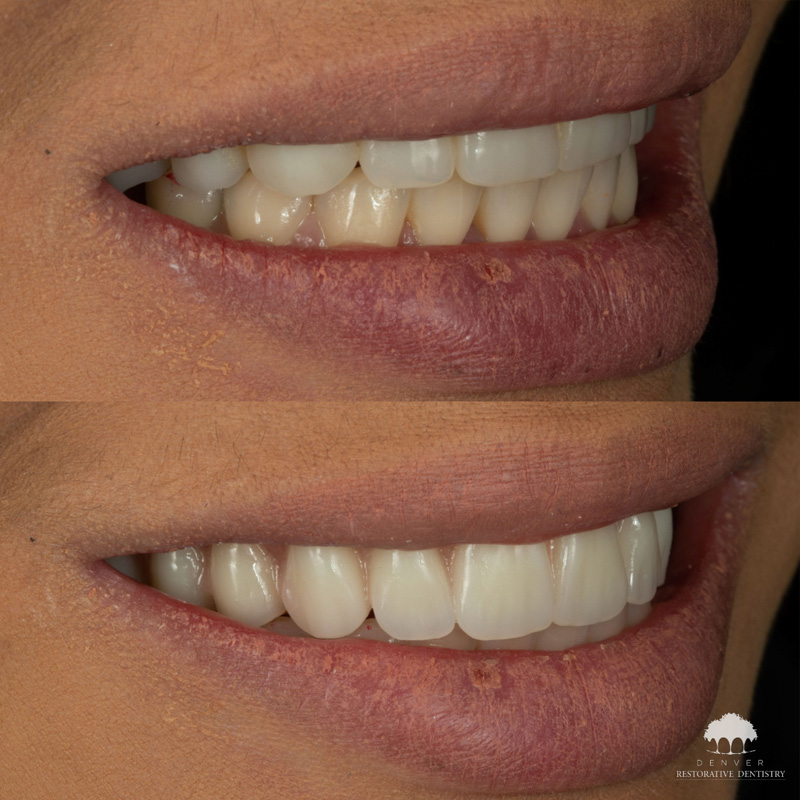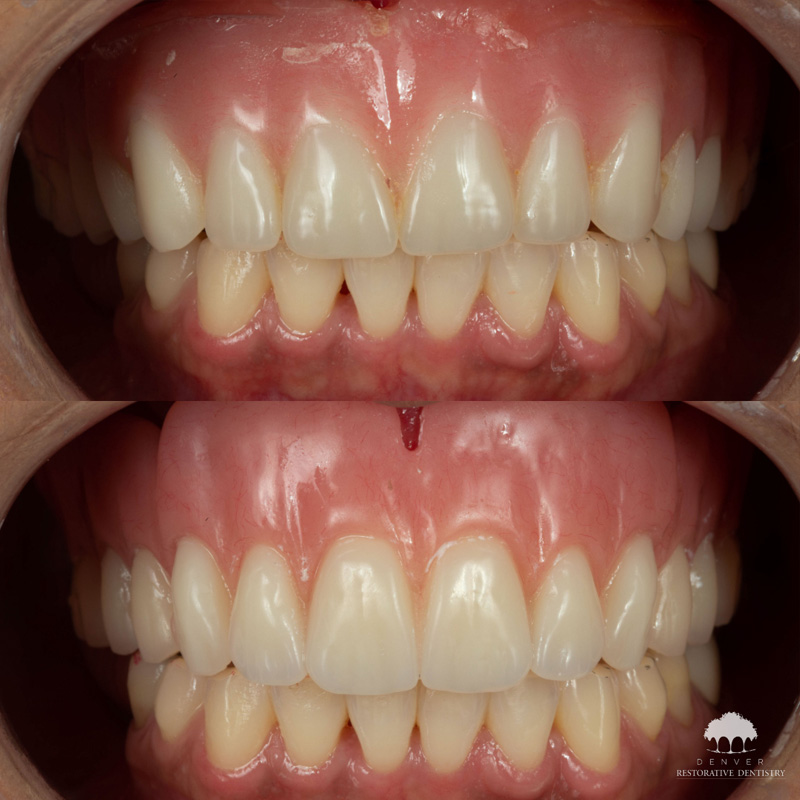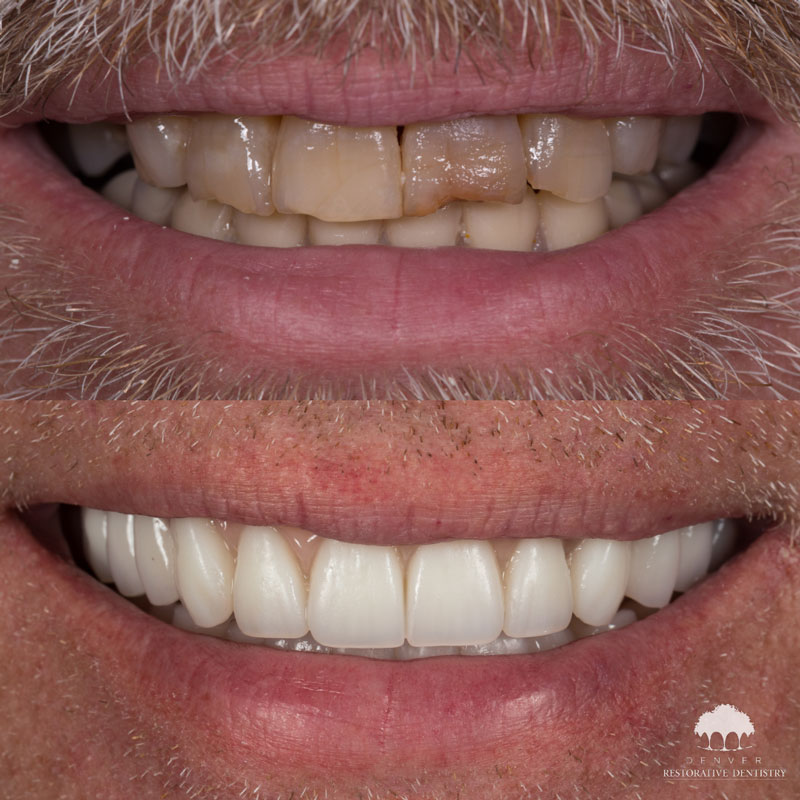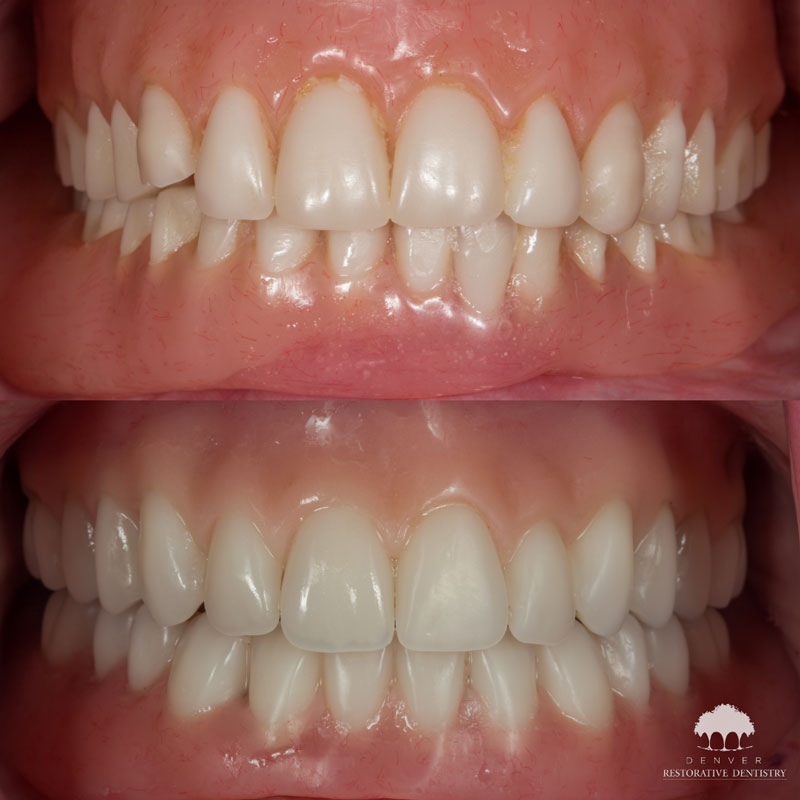 At Longmont Restorative Dentistry, our prosthodontist and lab technicians will custom-make your complete and partial dentures. Our prosthodontist and team will make sure your dentures fit comfortably, function properly and look the way you want.
Implant Supported Dentures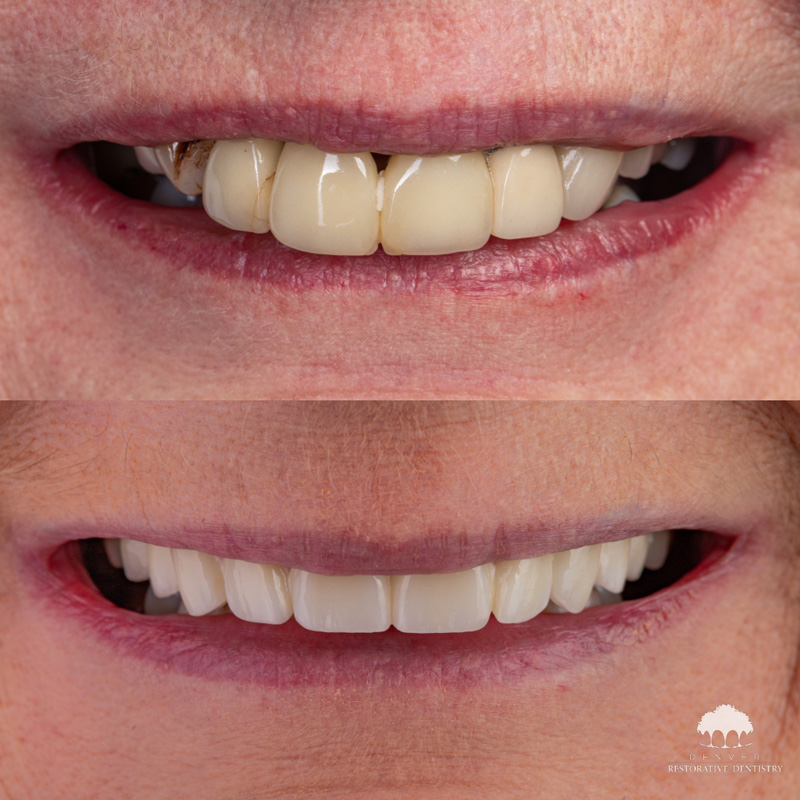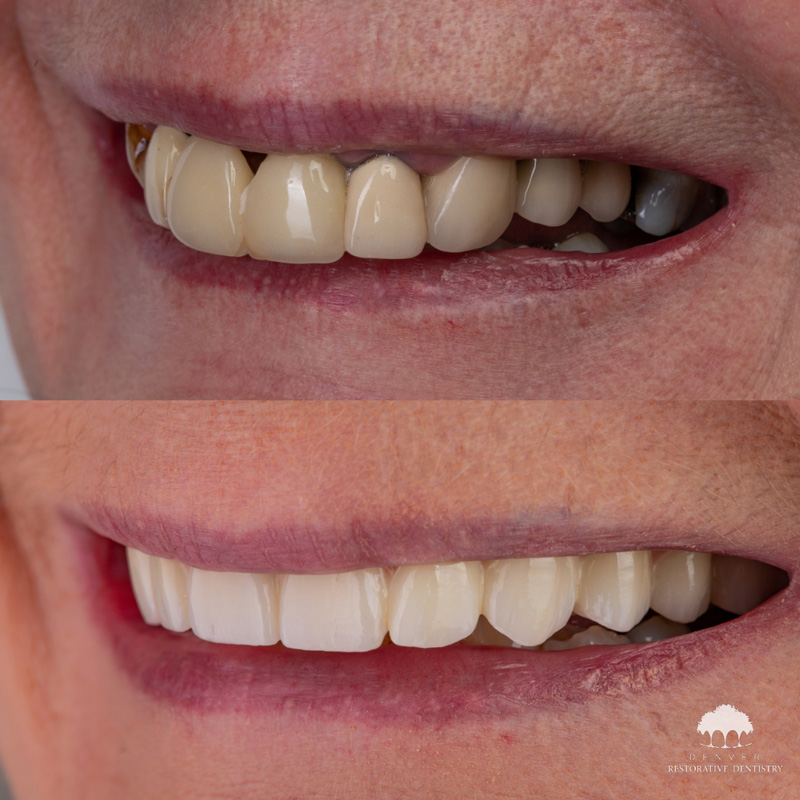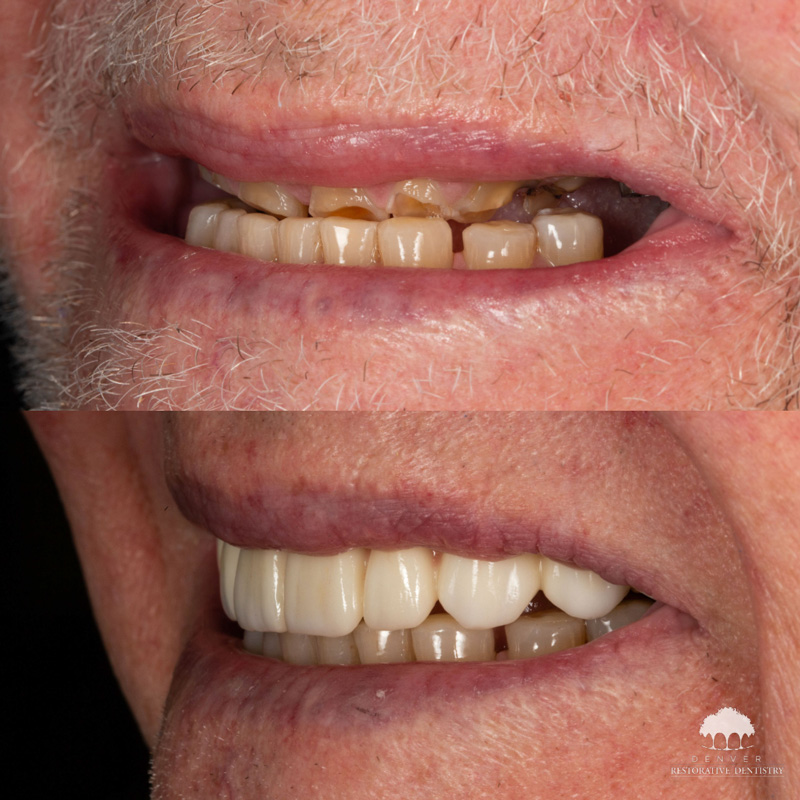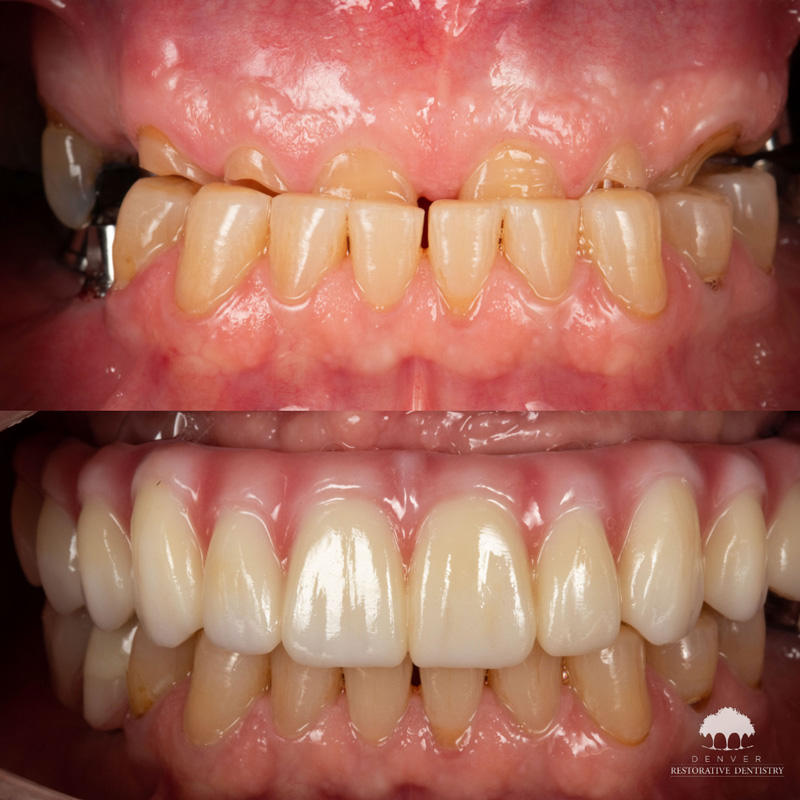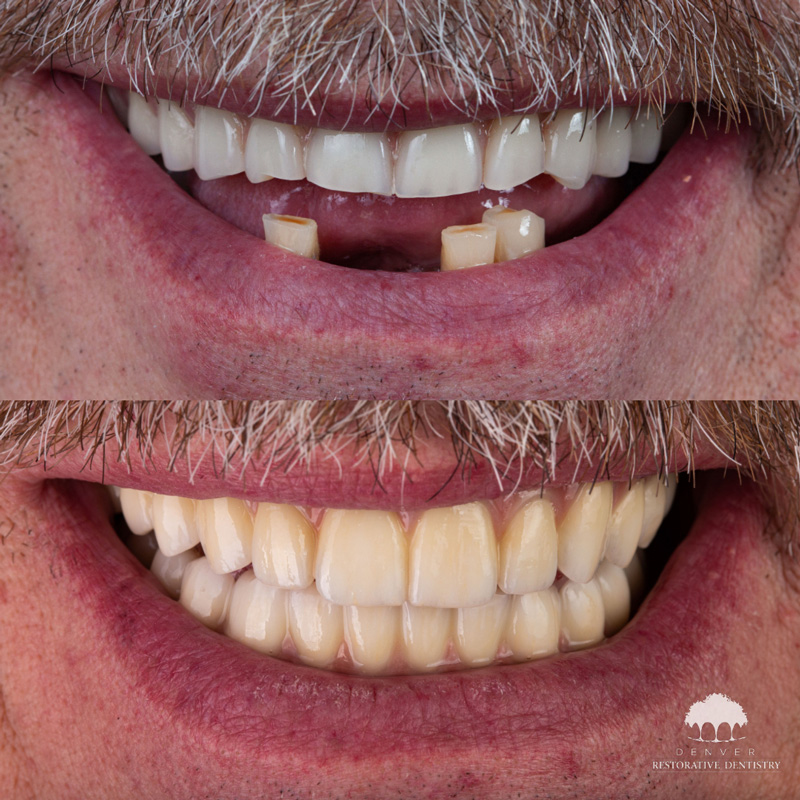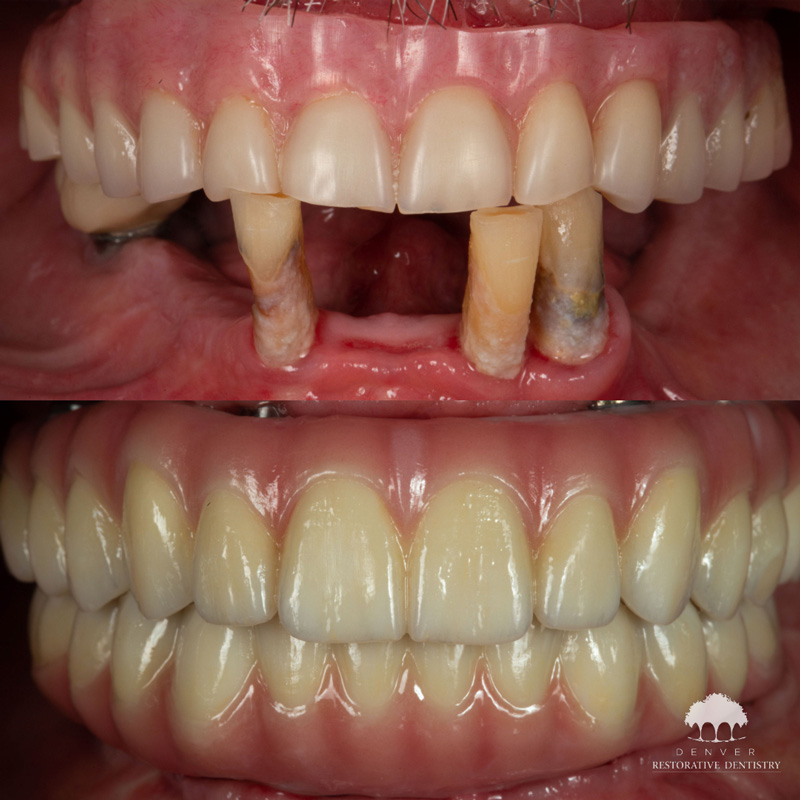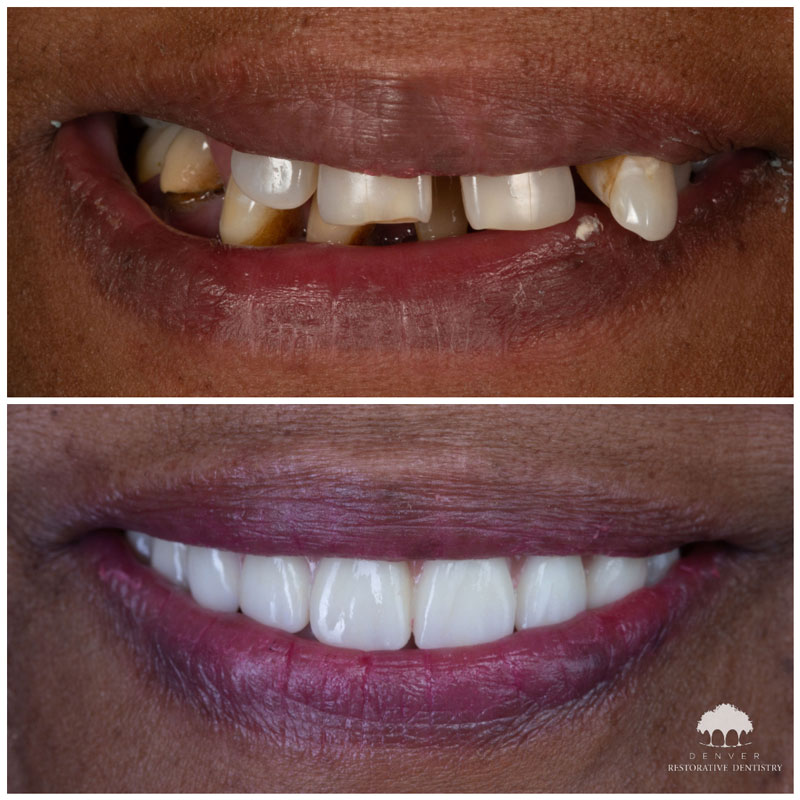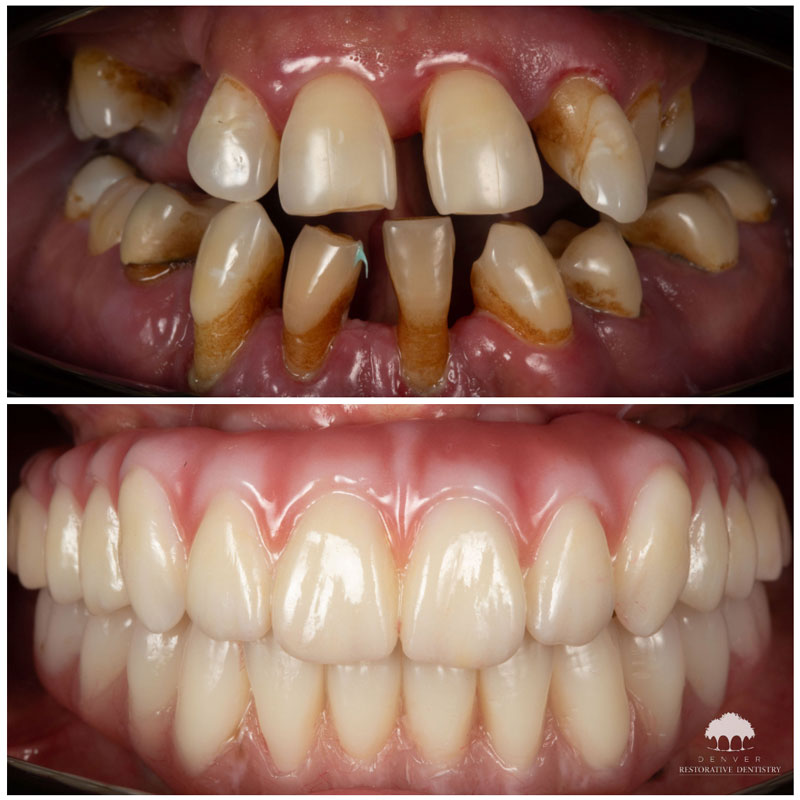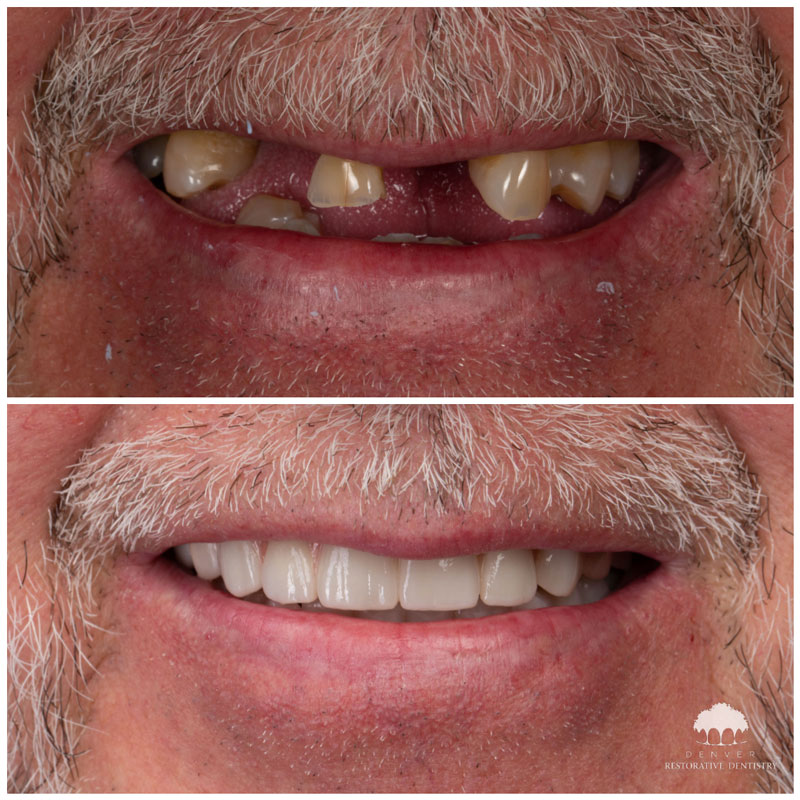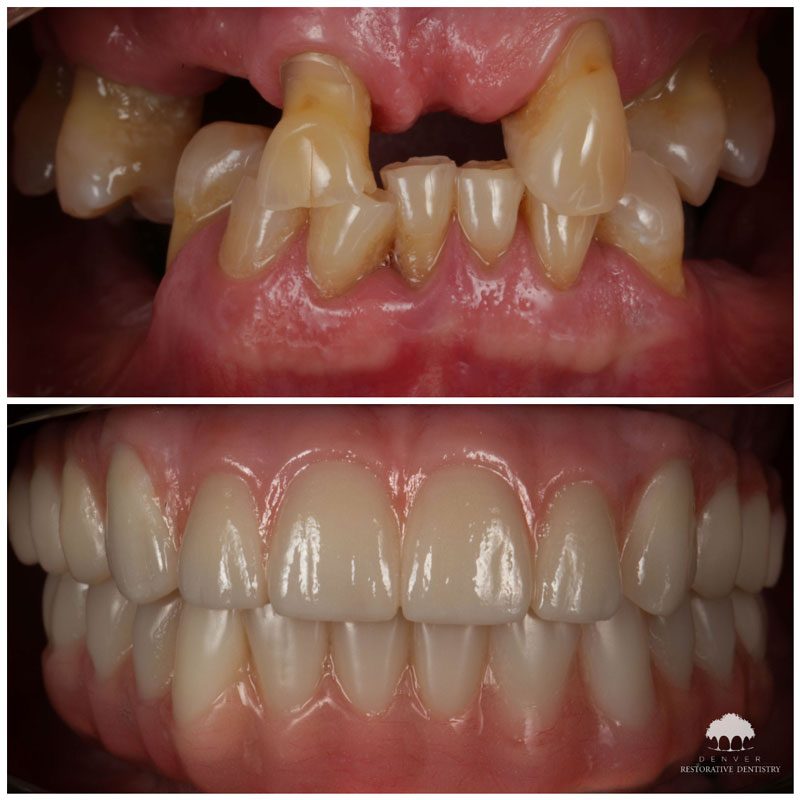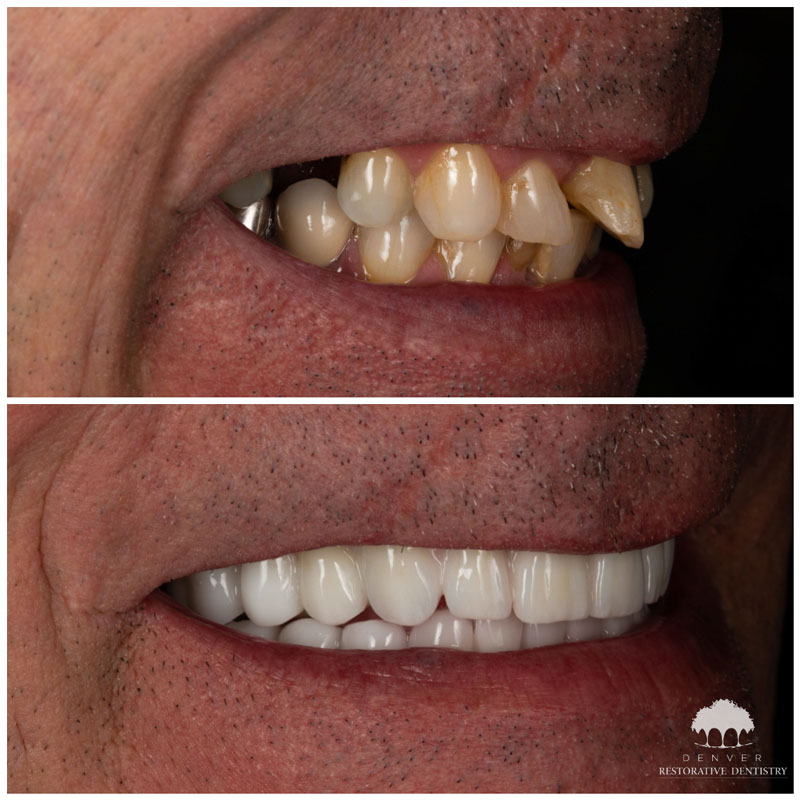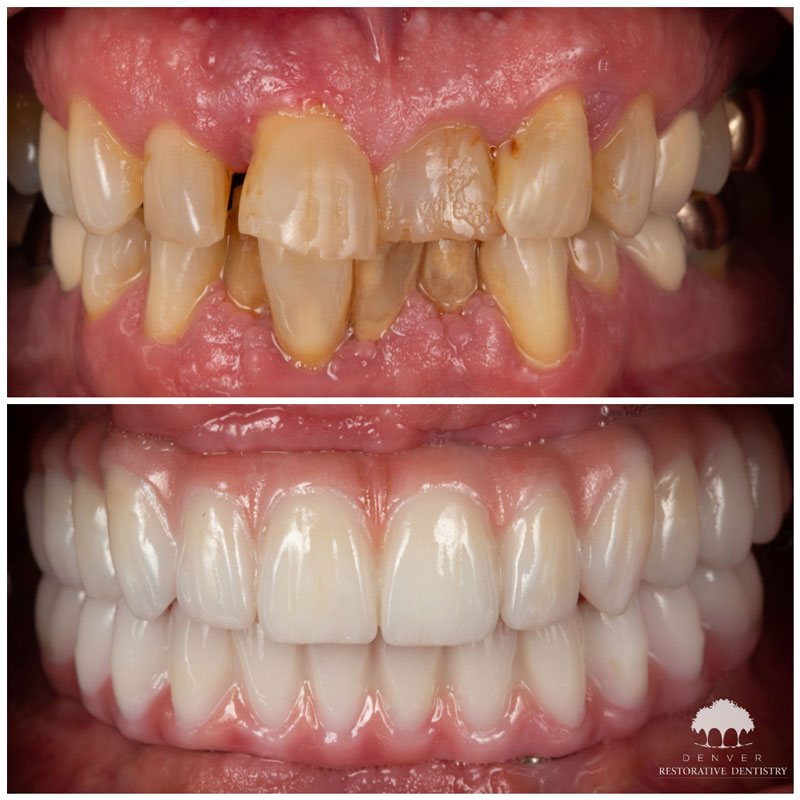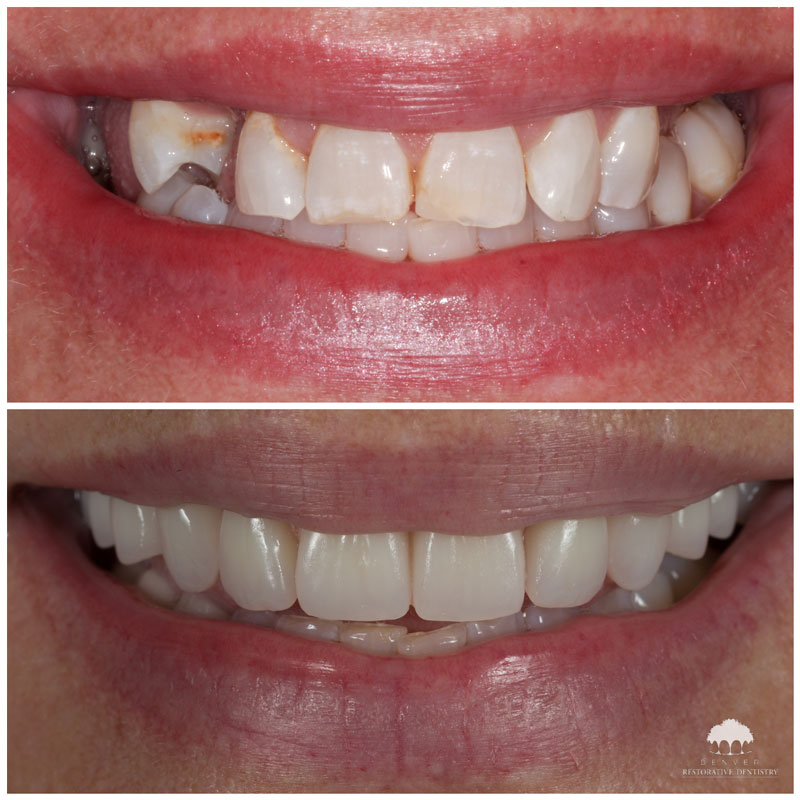 If you want a stable, long-lasting solution for tooth loss, our prosthodontist may recommend that you try hybrid implant dentures, also known as implant supported dentures. These dentures are held in place by a series of dental implants, allowing you to have a stable dental restoration.
Implants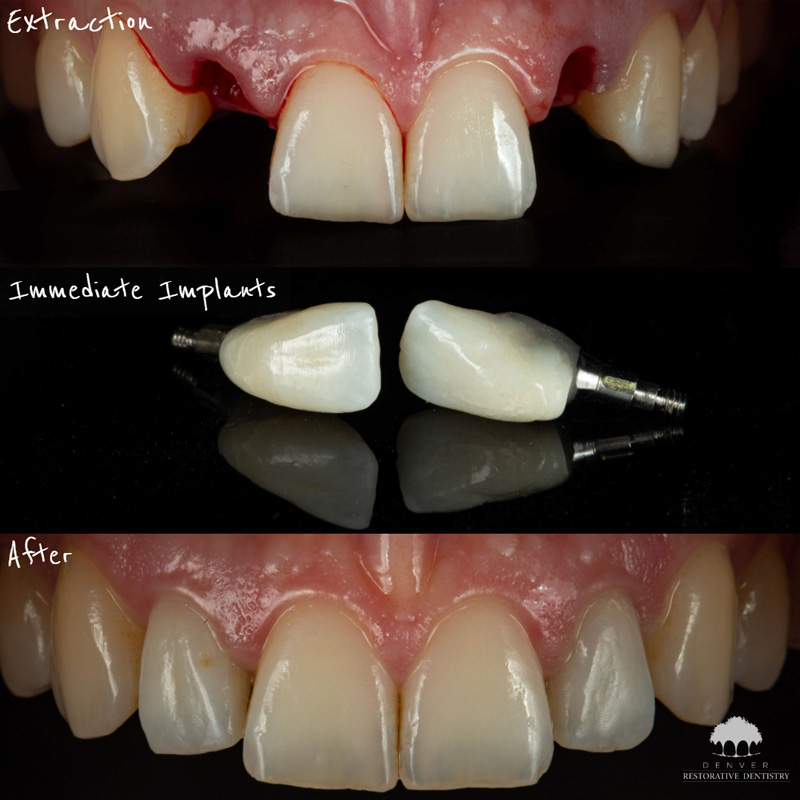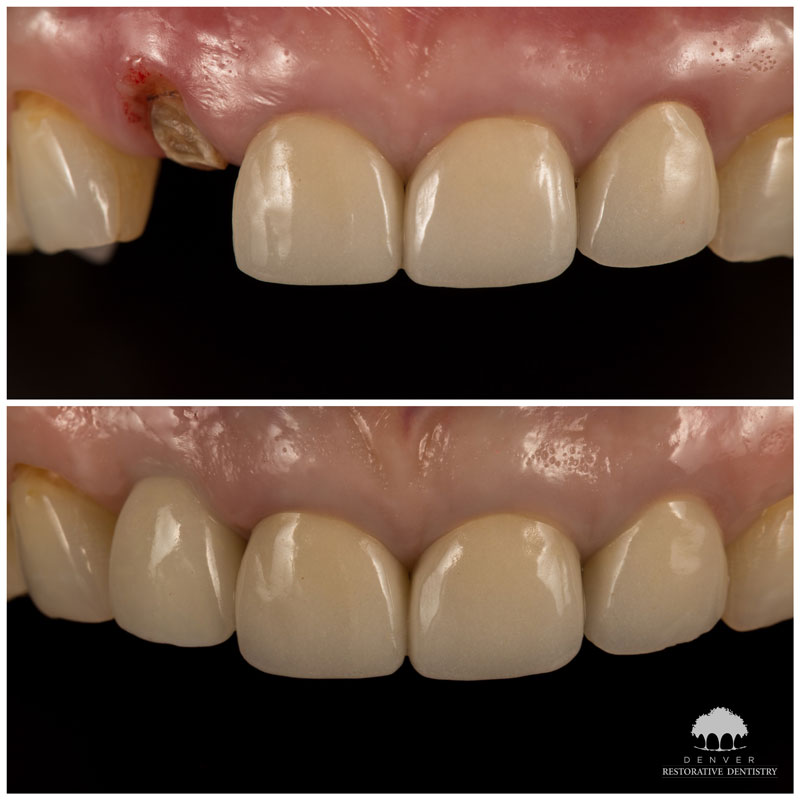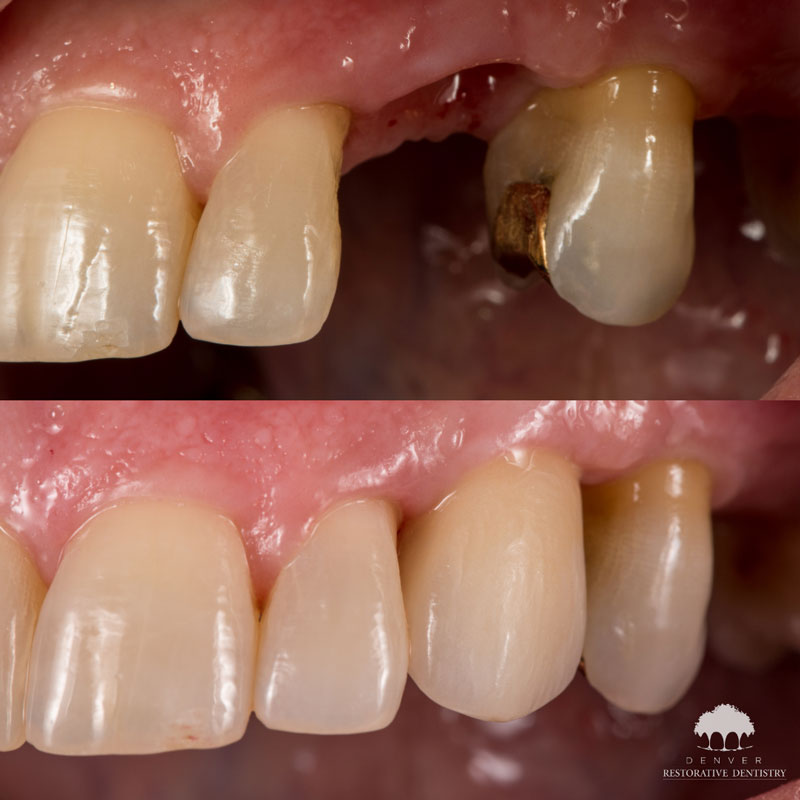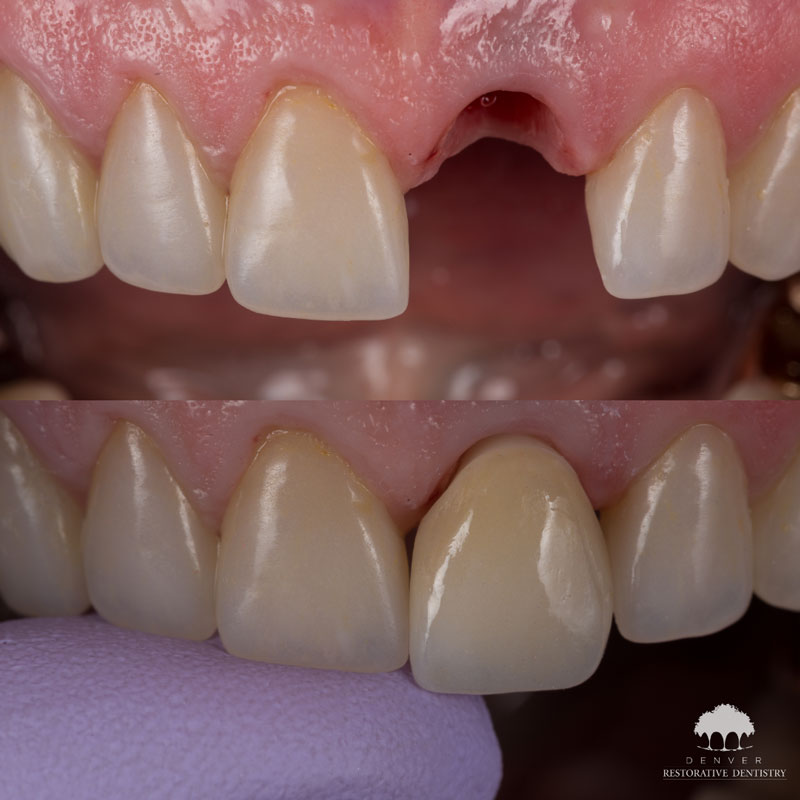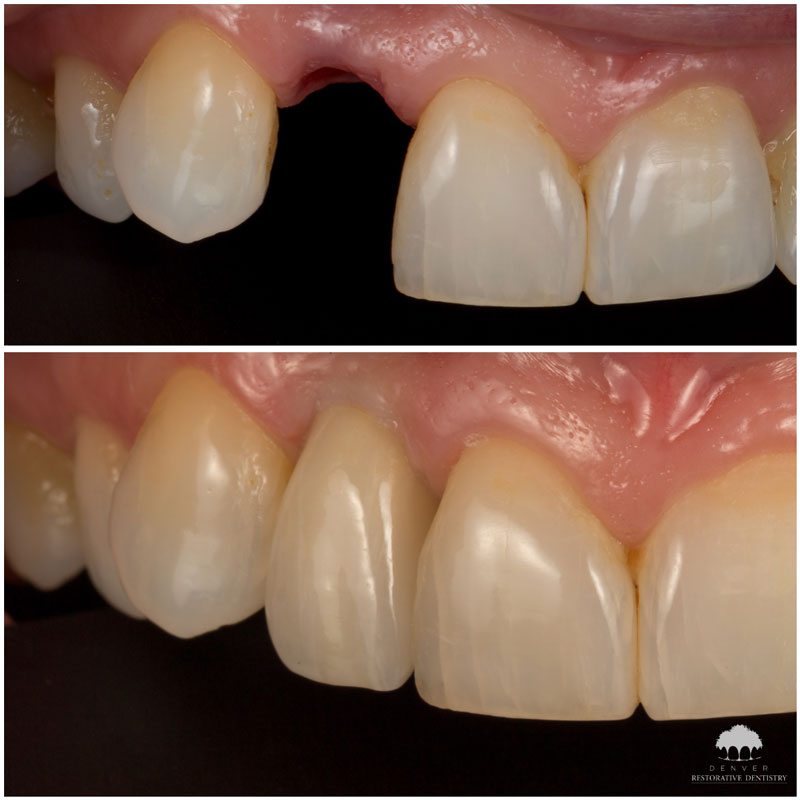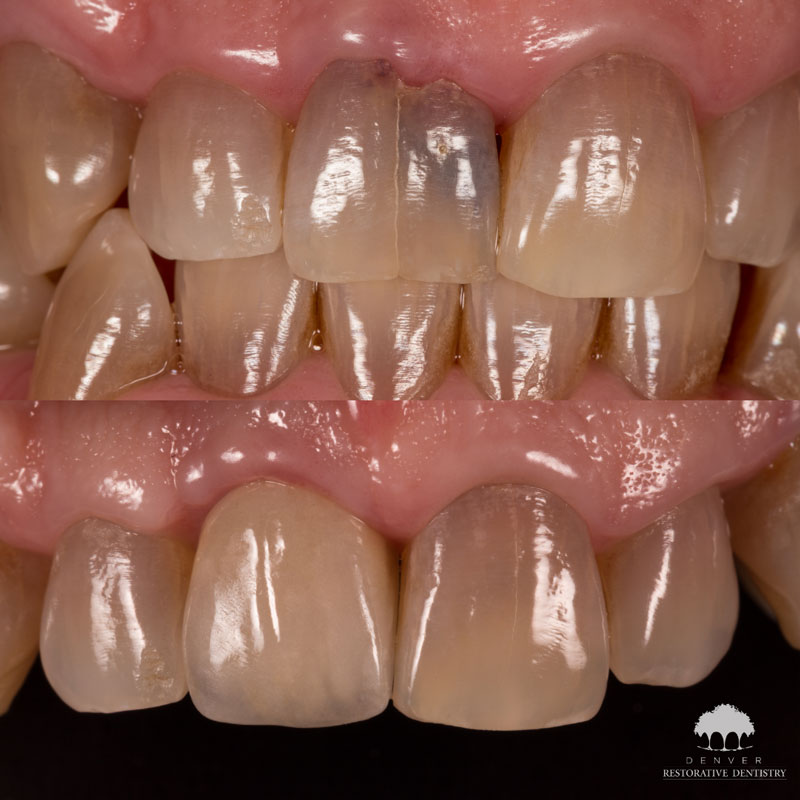 For a permanent solution for tooth loss, our prosthodontist may suggest dental implants. With this procedure, your replacement tooth will be surgically placed into your jawbone, giving you a stable, long-lasting natural-looking dental restoration.
Veneers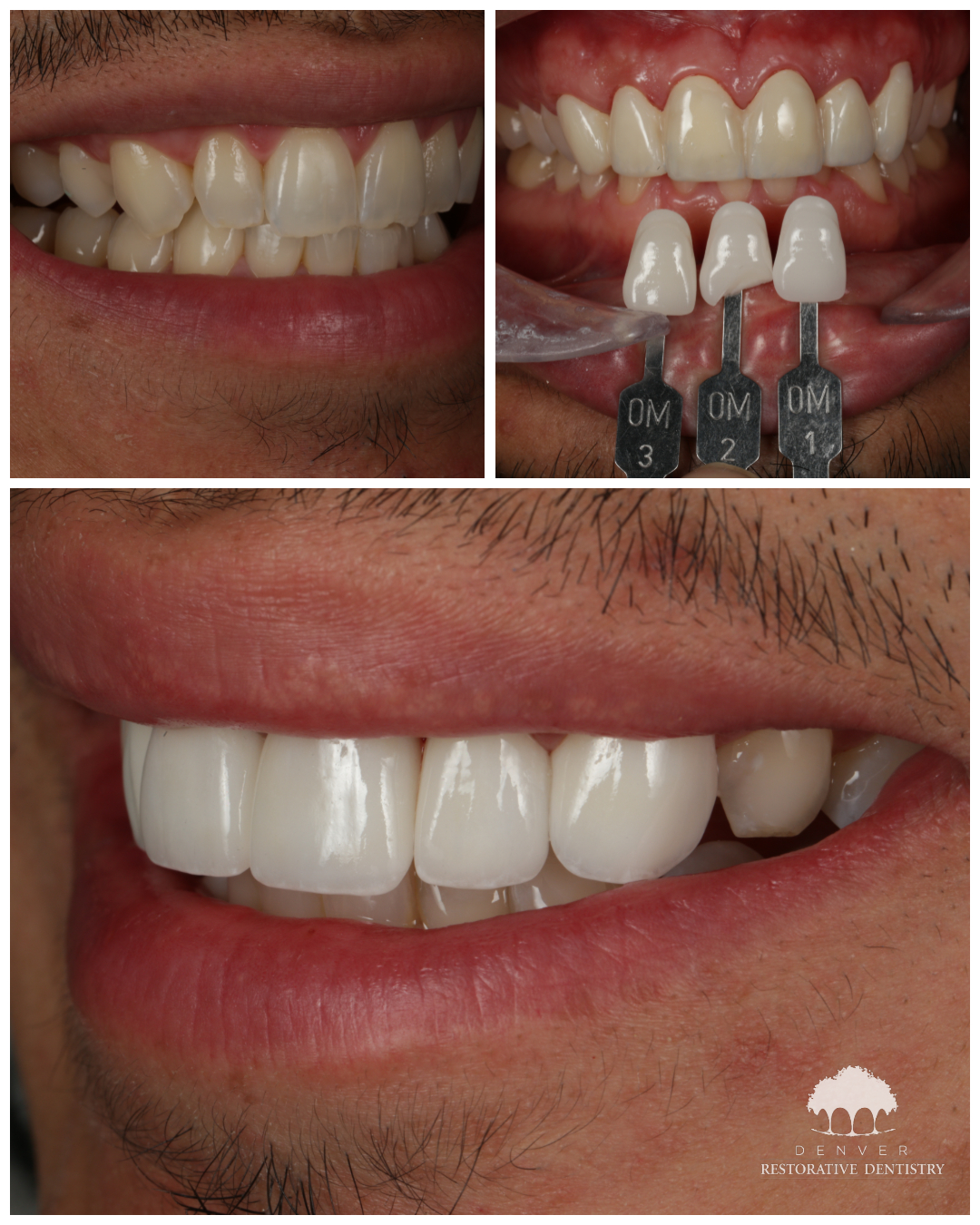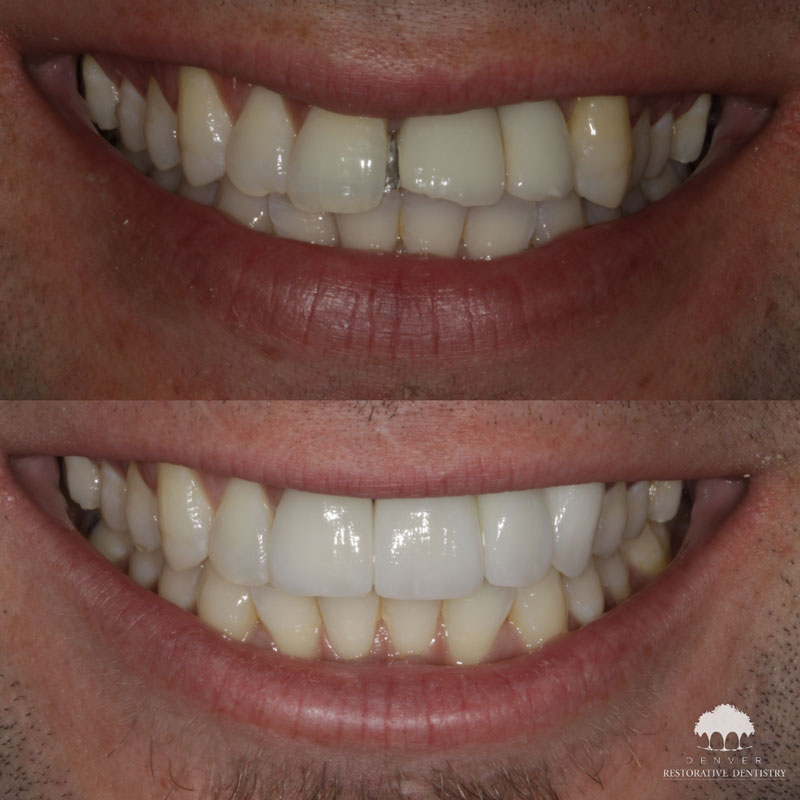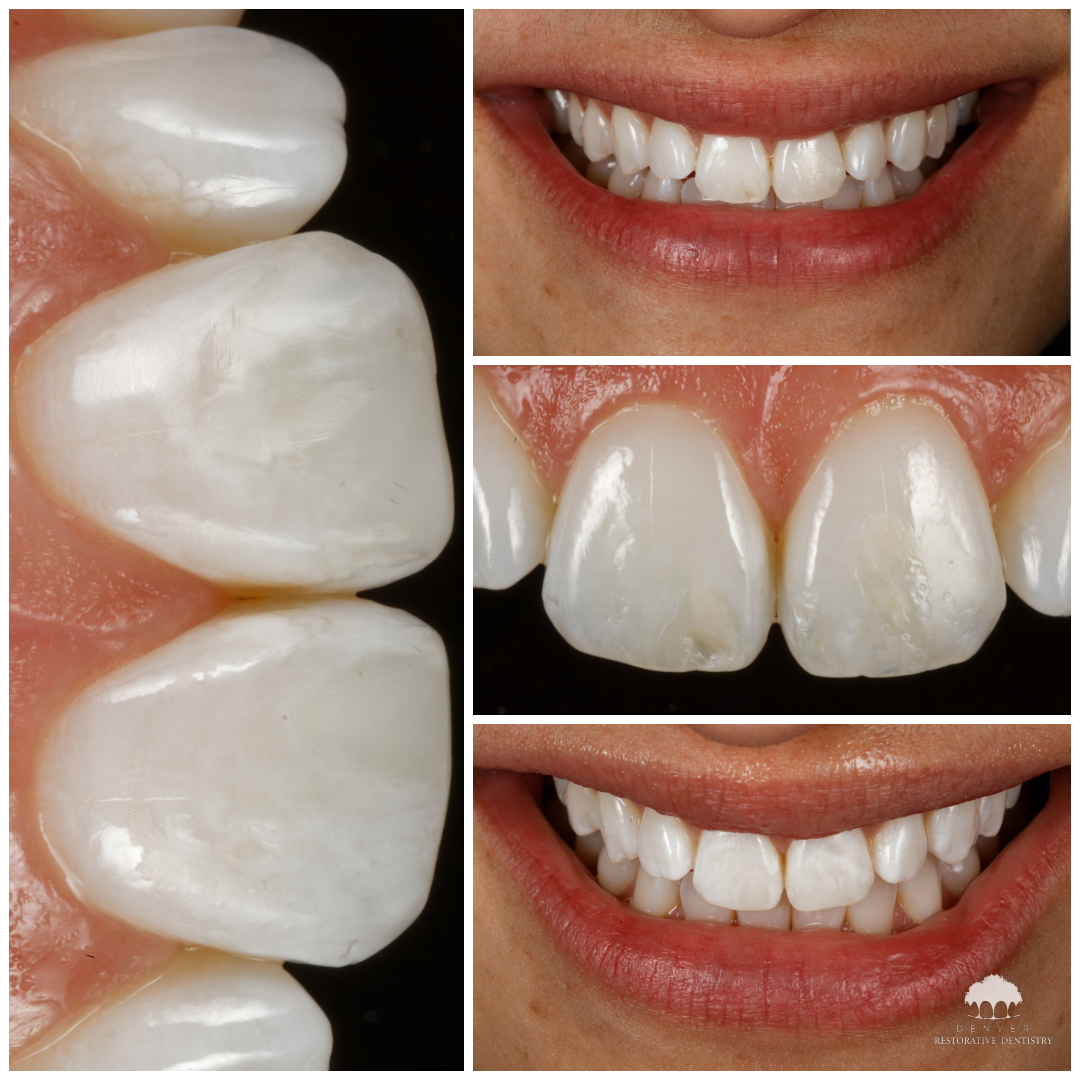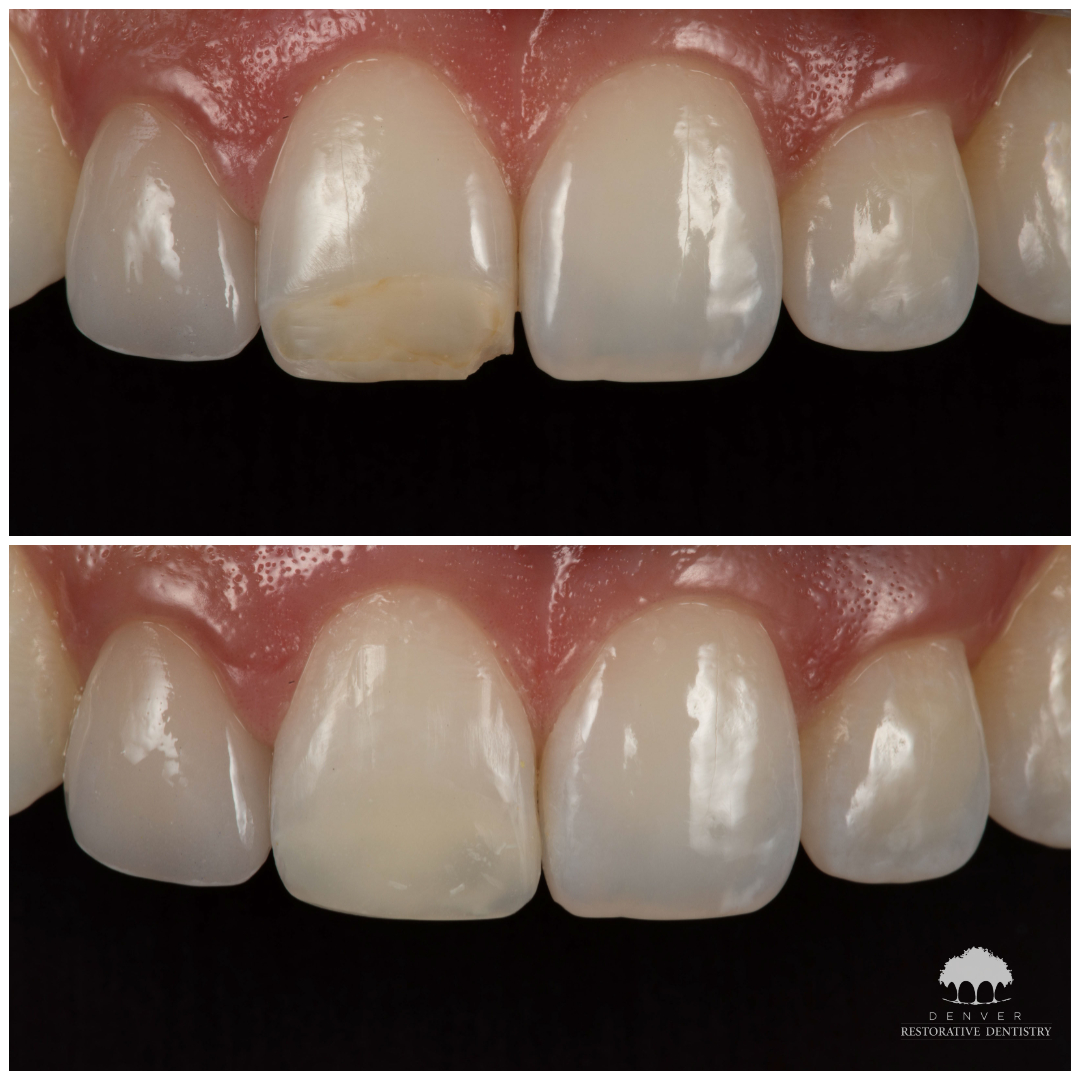 Dental veneers and bonding are a great way to improve or hide cosmetic imperfections in your smile. If you need dental veneers, our skilled prosthodontist will place a thin, porcelain shell over your affected teeth, creating the appearance of straighter, brighter teeth.